What does "Referral System" mean?
A referral system is a recruitment method created based on the recommendation and sharing of vacant positions by your employees for a reward. The reward can be tangible, intangible or even financial, determined according to the preferences of the employees and the culture of the company.
The Referral Program process is quite simple. It's actually about the fact that when a company is looking for employees for a specific position, the referral shares the advertisement. Thanks to sharing, people will learn about the ad on social networks or other places where the link to the ad is shared. The referral can thus be rewarded not only for finding the selected employee, but also for the sharing itself, the number of views, the number of responses, etc.
What benefits await the company and employees?
For the company, this process benefits not only new employees, but also:
faster and cheaper recruitment
promotion of the good employer brand
free employer brand social media marketing
better employees
HR marketing
more interested current employees
The benefits for employees are:
motivation
a sense of cooperation
a sense of solidarity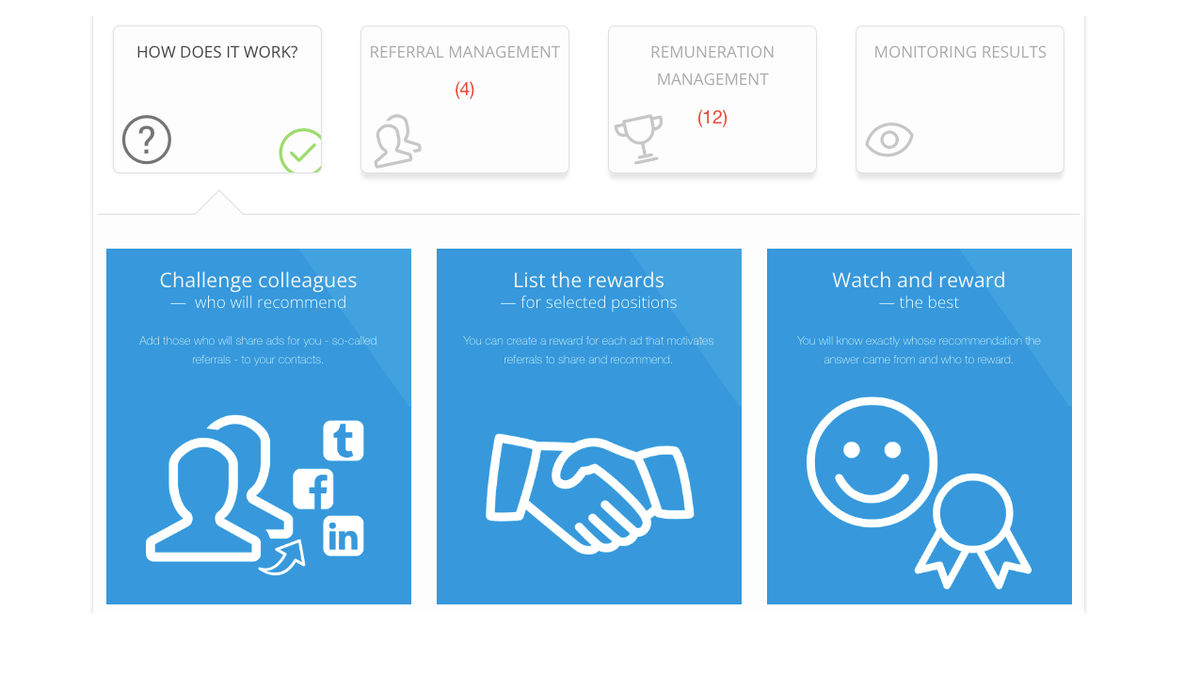 How do you get to the Referral module?
You can access the Referral system by clicking on "Choices" from the main page and then selecting "Referral system" (link)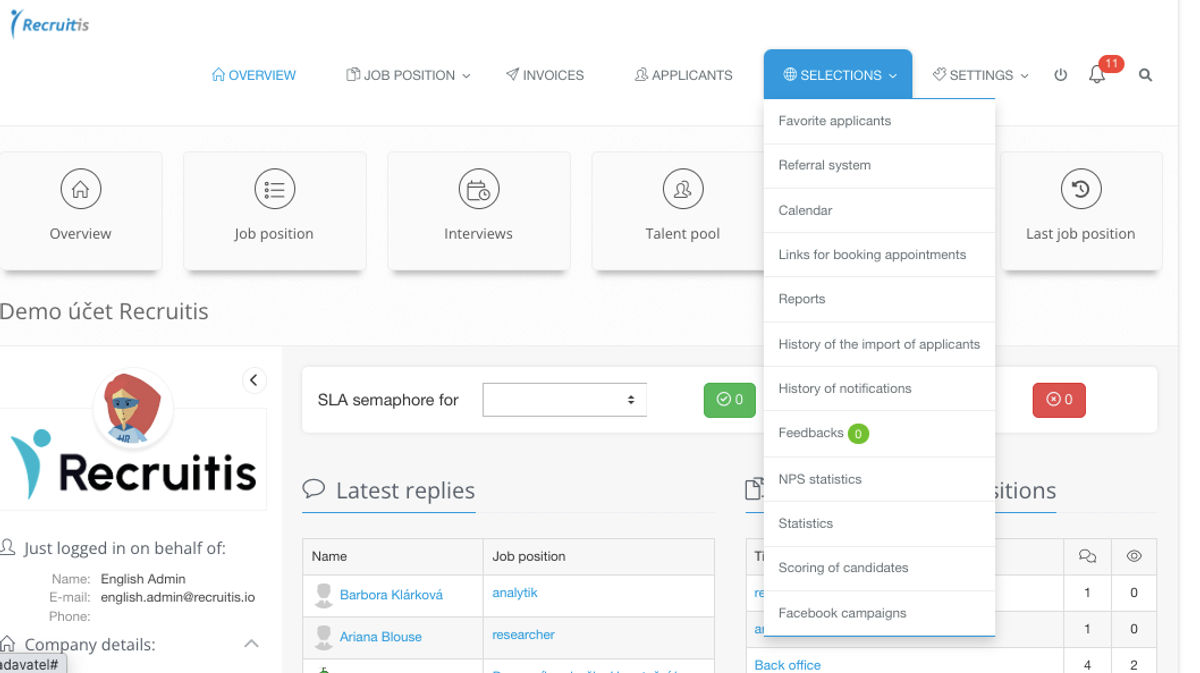 💡 We recommend that you try the referral management yourself first. And that by adding yourself as a referral (inserting your email address). You will then receive a welcome message, so you will know how the process works.1. Přidejte nového referrala 
You can add a referral individually or in bulk by uploading a csv file with a list of your employees. Don't forget to send a welcome message to the referral.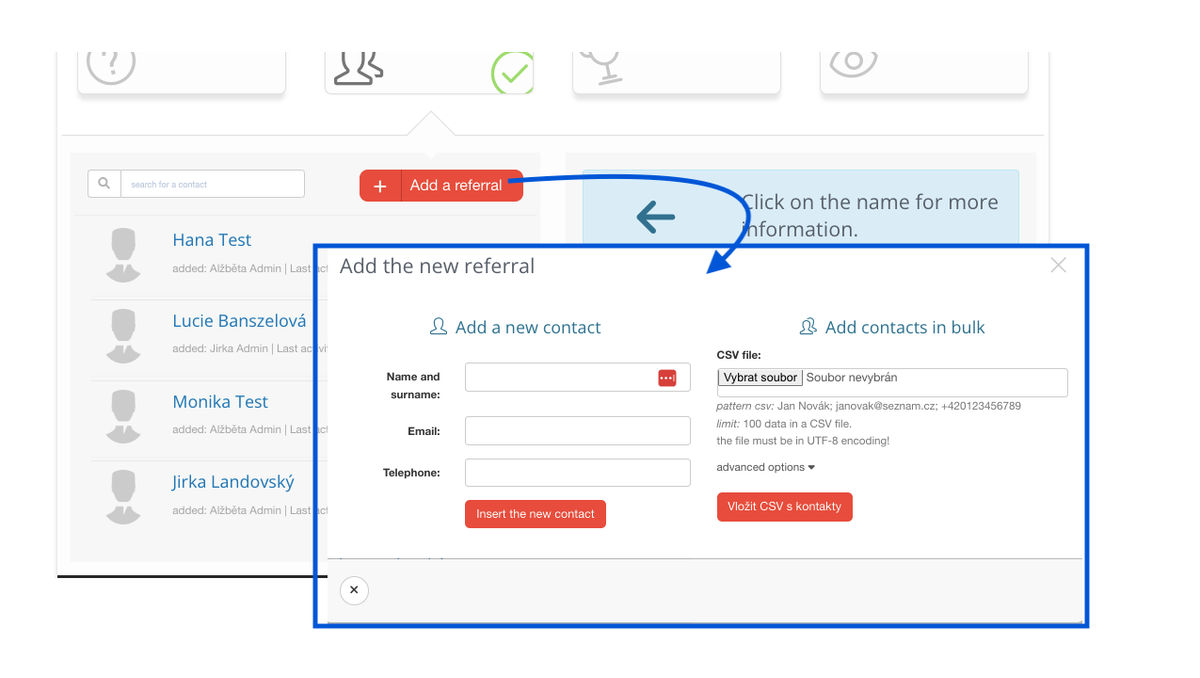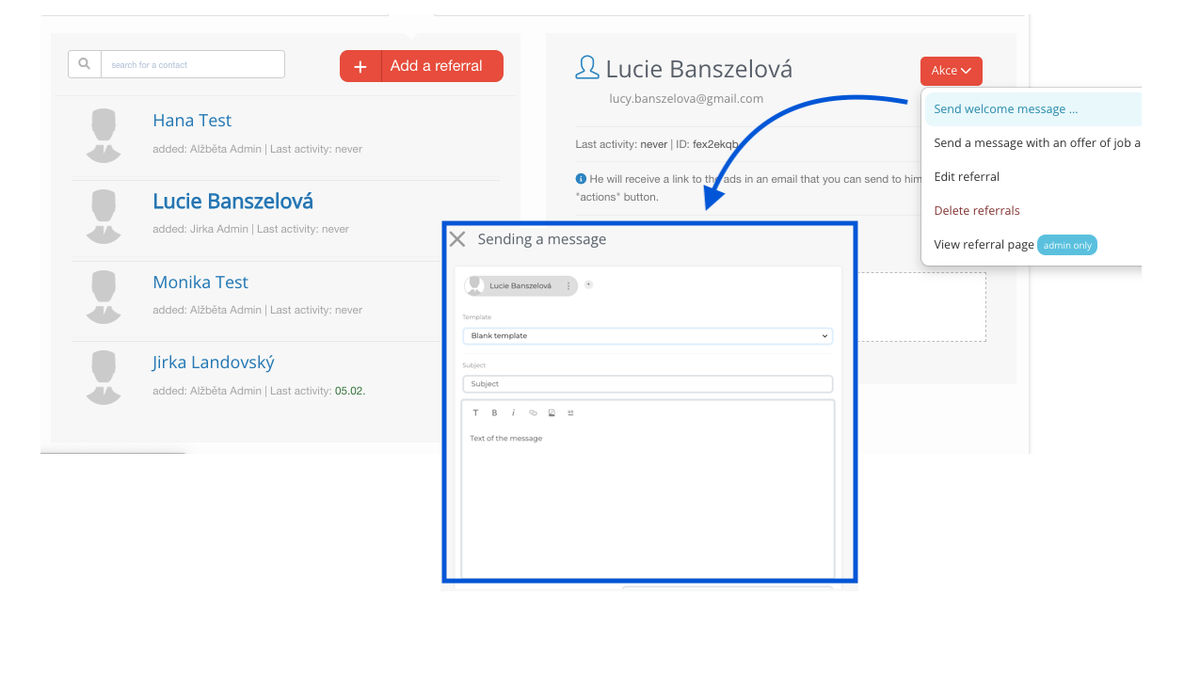 2. Reward settings
The next step is to look in the section: "Manage rewards" to see if there is a publicly visible advertisement. If you see ads that are not marked in blue font, but in gray, then in that case they are not advertised publicly. You will not be able to set a reward for advertisements that you do not have publicly visible (e.g. career pages).
When your ad is publicly visible, you can add rewards of your choice to the ad. You add a reward by clicking on a specific reward reason. You can also choose a reward template or define your own. The last step is to edit the name, description of the reward and save it to the selected ad.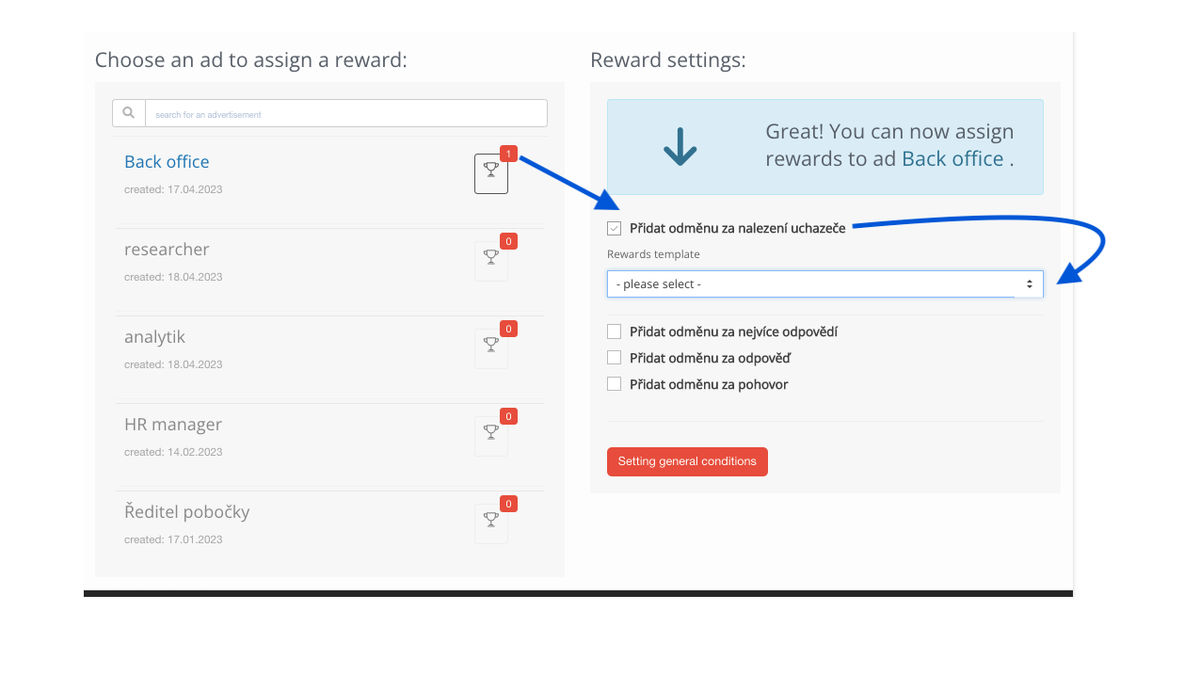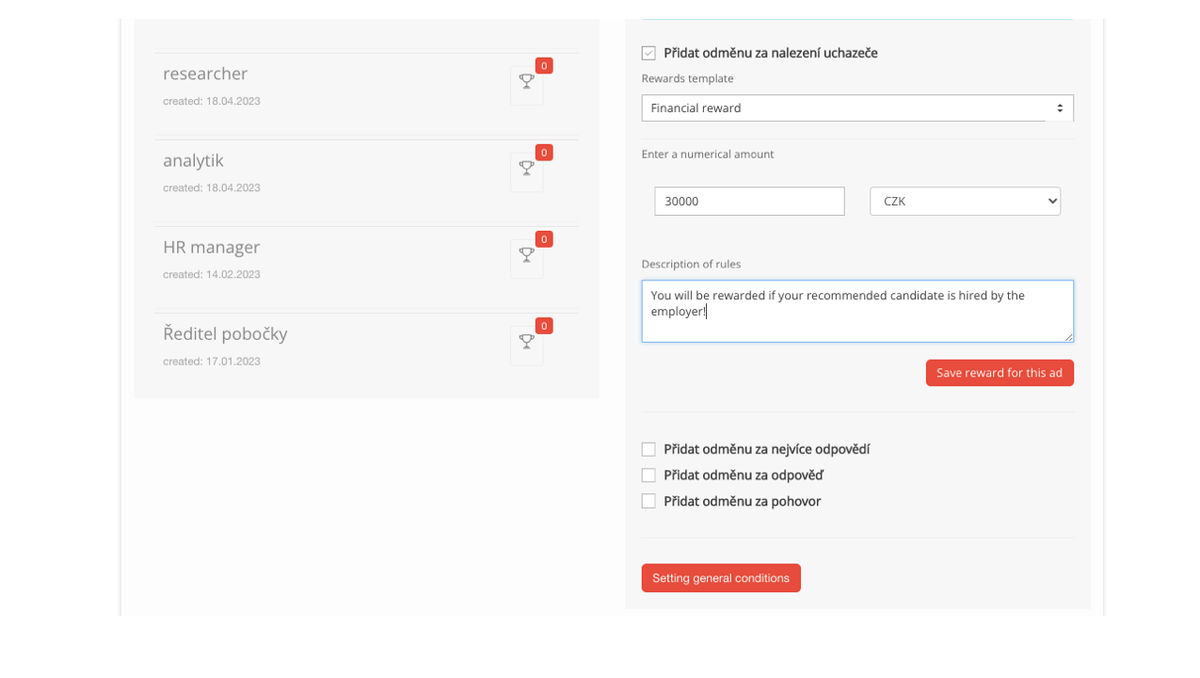 3. Tracking results
The final part of this recruiting process is checking the results and announcing the winners. In the section called "Tracking results" you have the option to filter either a specific advertisement or all advertisements for which you want to find out the number of views, the number of responses, etc., or who is entitled to a reward.