Keep track of contacted candidates on the LinkedIn professional network and use the option to easily download them directly to ATS Recruitis without rewriting.
The plug-in enables team collaboration on potential candidates directly on the LinkedIn network. For each profile, you can see the number of views of the given profile, the number of positions for which you have saved the candidate, and also the number of notes you have written about them within the team. All of that information can be accessed with just one click on the icons.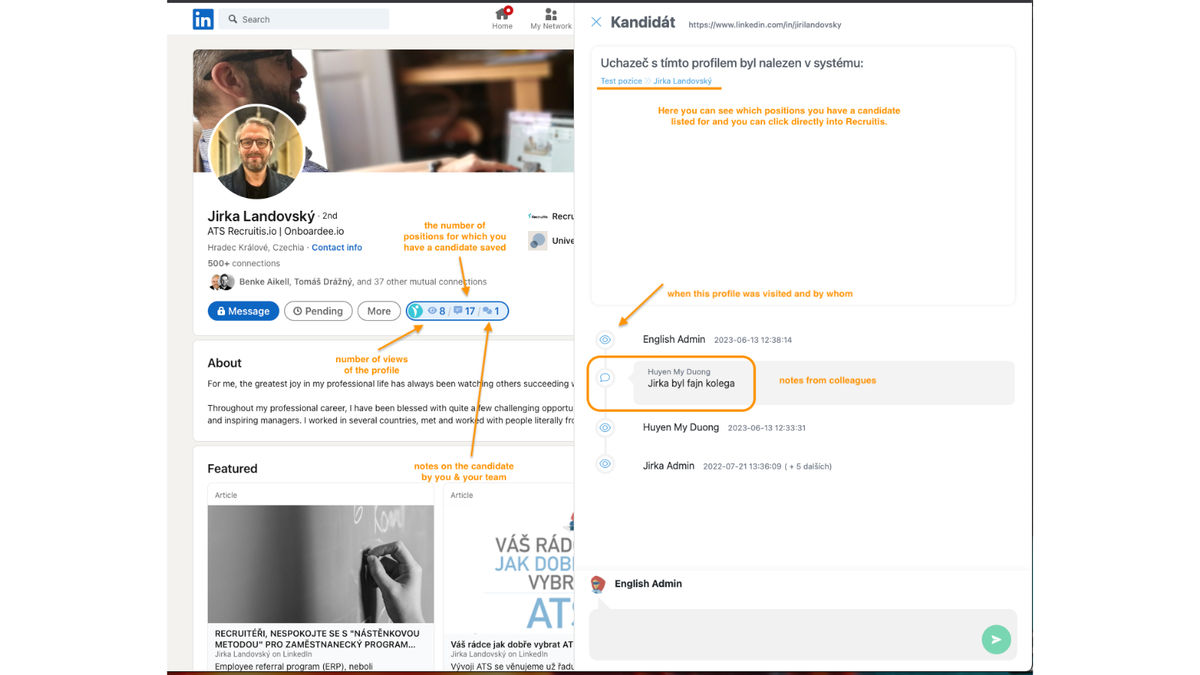 The plugin functionality is also available on the list page of searched candidates. It allows you to see the same set of information.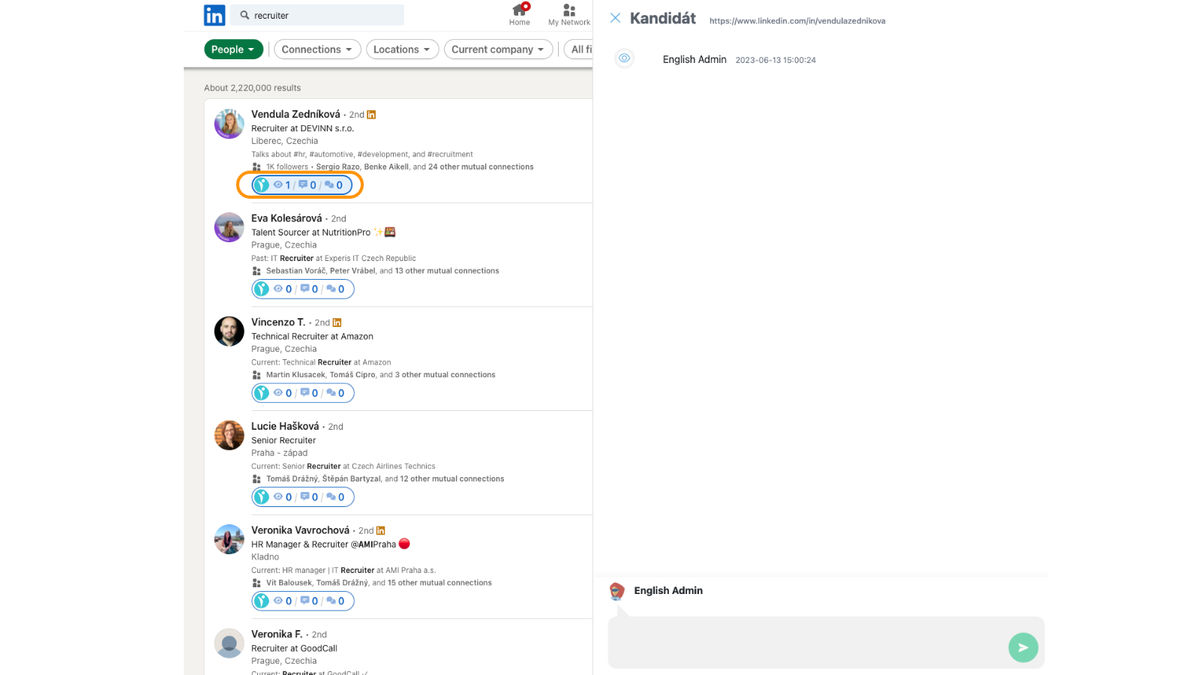 In addition to keeping track of contacted candidates on LinkedIn, you can also save their profiles in Recruitis. The candidate's profile will be labeled with the source as LinkedIn and include any relevant contacts and downloaded CVs from LinkedIn.
The CVs downloaded from LinkedIn and attached to the candidate's profile can be easily searched using full-text search capabilities in the talent pool.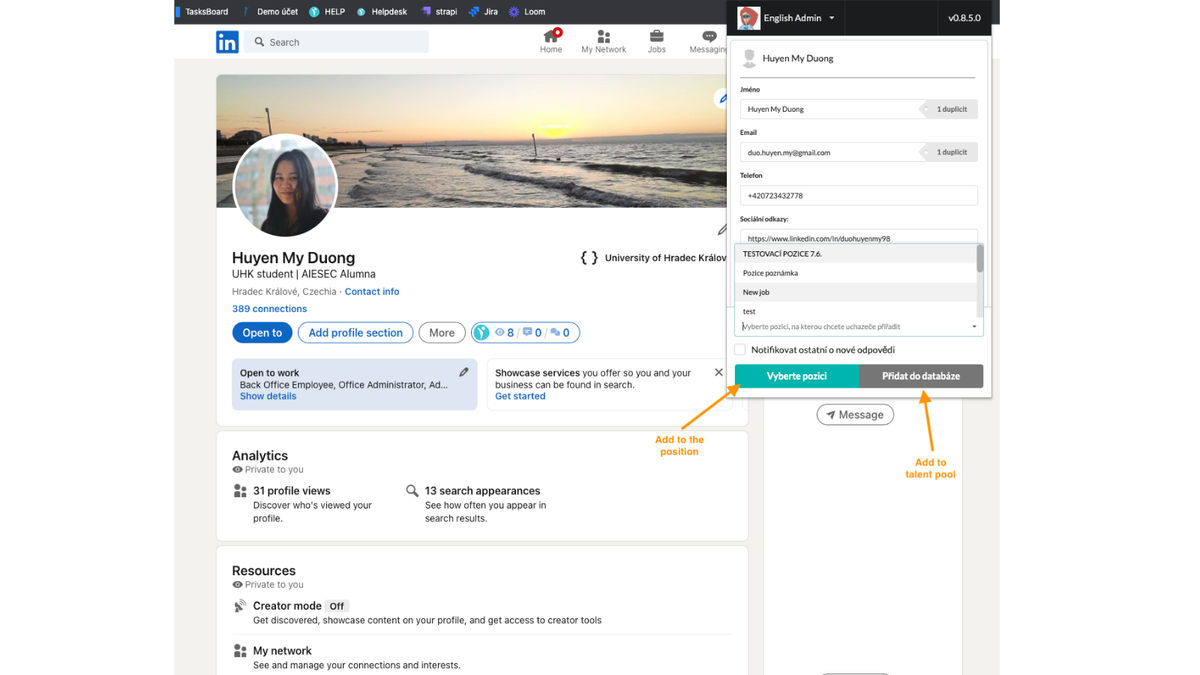 💡The plug-in is currently available only in the Czech language.