If our consent expires and we are unbanned, we lose the candidate's personal information, but their card will remain. Let's see what specific data remains available to us, and what information we lose.
Upon submission, the system automatically deletes all personal data of the candidate:
Candidate's name, shortened to first name and initial letter of last name only ( e.g. Monika M.)
phone number
e-mail address
any uploaded files, e.g. CV
cover letter
communication with the candidate
candidate's own field, data such as residence, driving licence, etc.
After the GDPR consent expires, we lose the applicant's personal information, but the candidate's card remains with us. Only general information is retained:
abbreviated name of the applicant (e.g. Monika M.)
Notes
the date of the scheduled interview, if one has been scheduled
we can see what position the candidate has applied for
the candidate's requirements (e.g. salary, etc.)
record of the interview, this data remains complete
This information is valuable to us, especially in the future, should we receive approval from the candidate again. This will link the new response to the historical notes.
In the images below we can see the difference in the candidate's card before and after the loss of consent.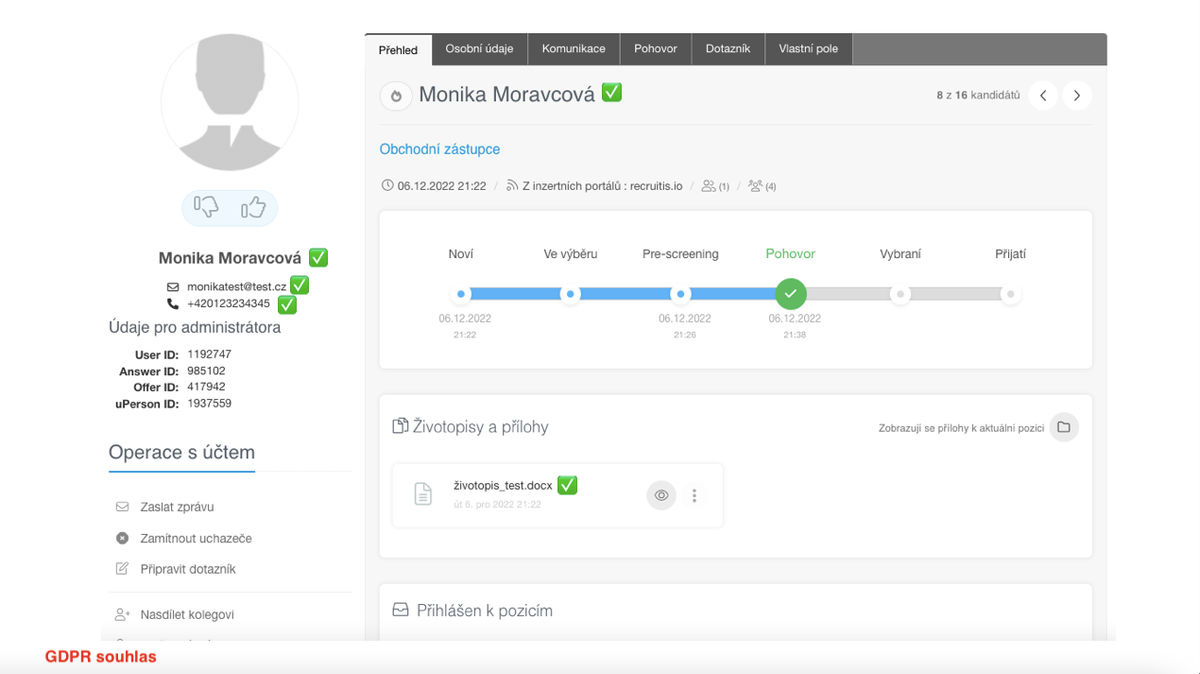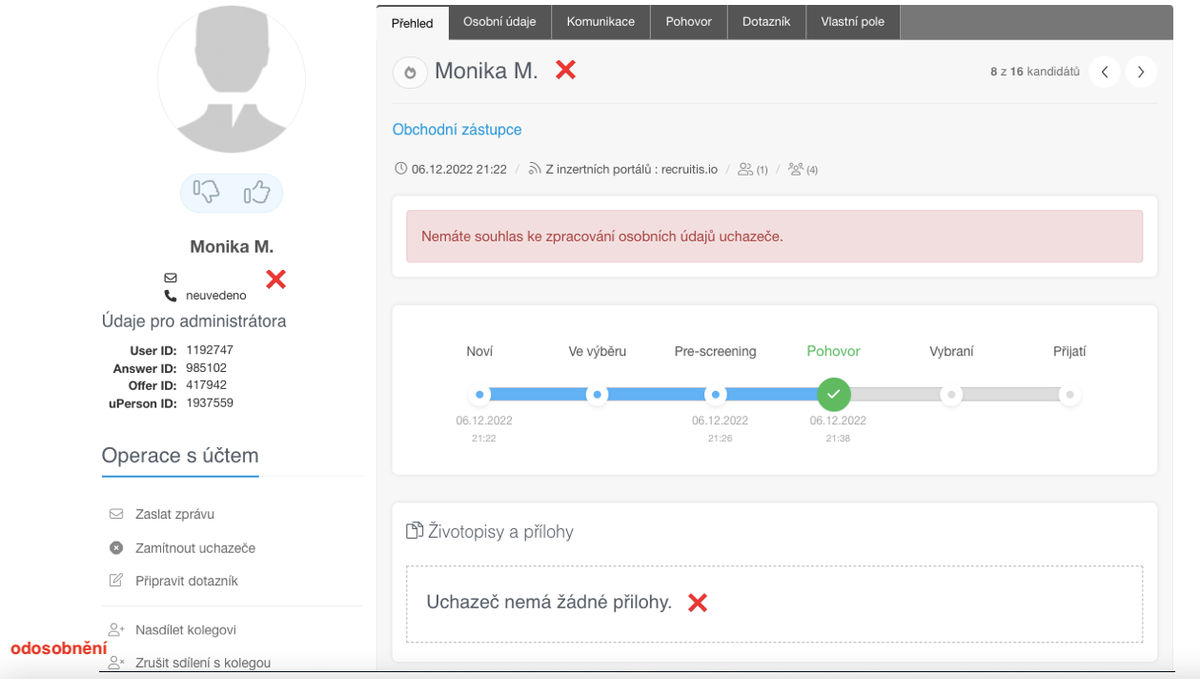 The candidate's personal requirements, including information about the position for which he or she has applied, will remain on the candidate's file even after the job has been posted.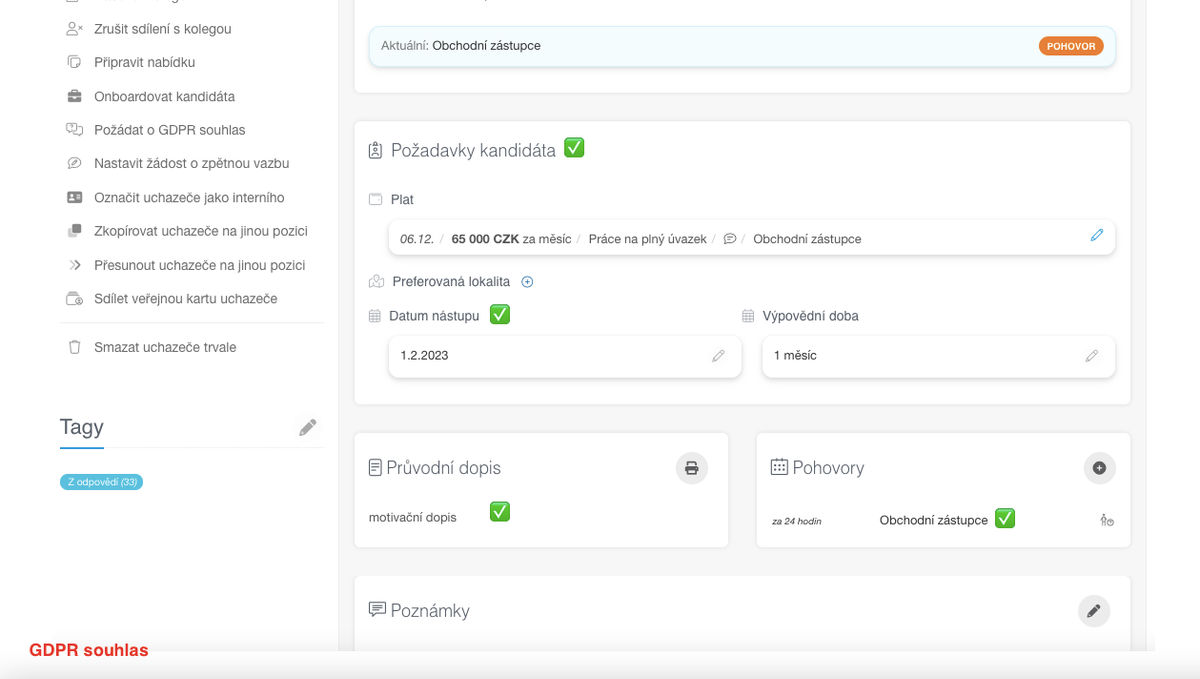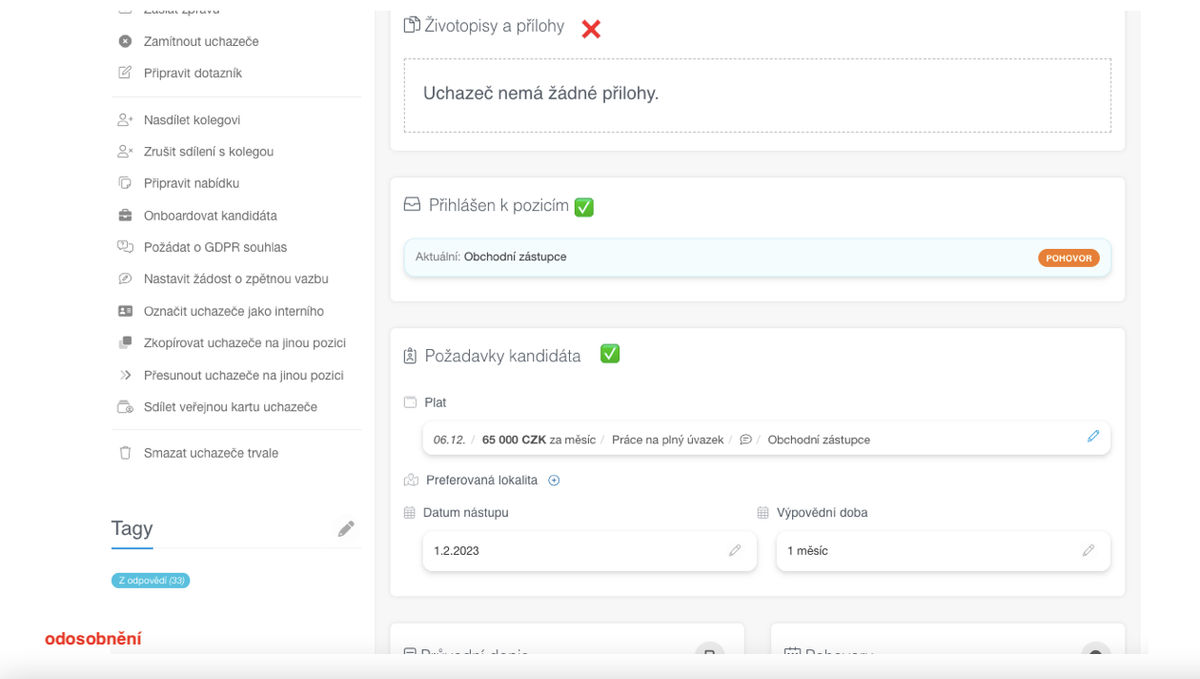 The notes on the candidate's card are retained even if the candidate is removed.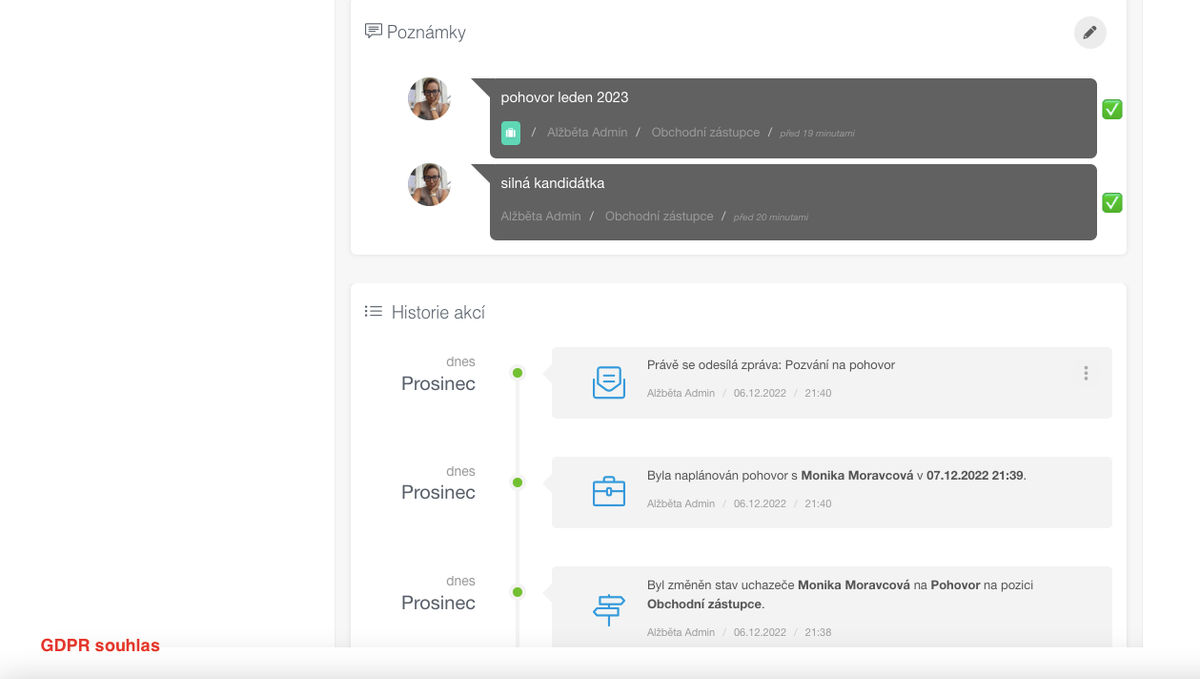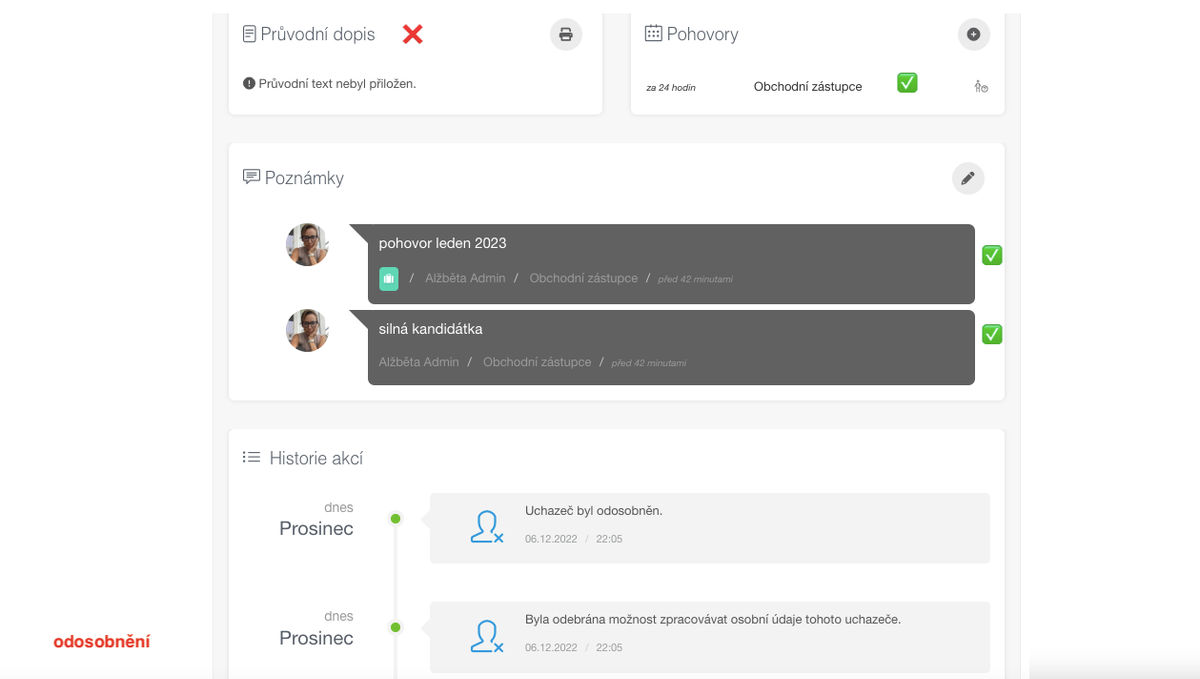 Without GDPR consent, there will be a complete deletion of personal data.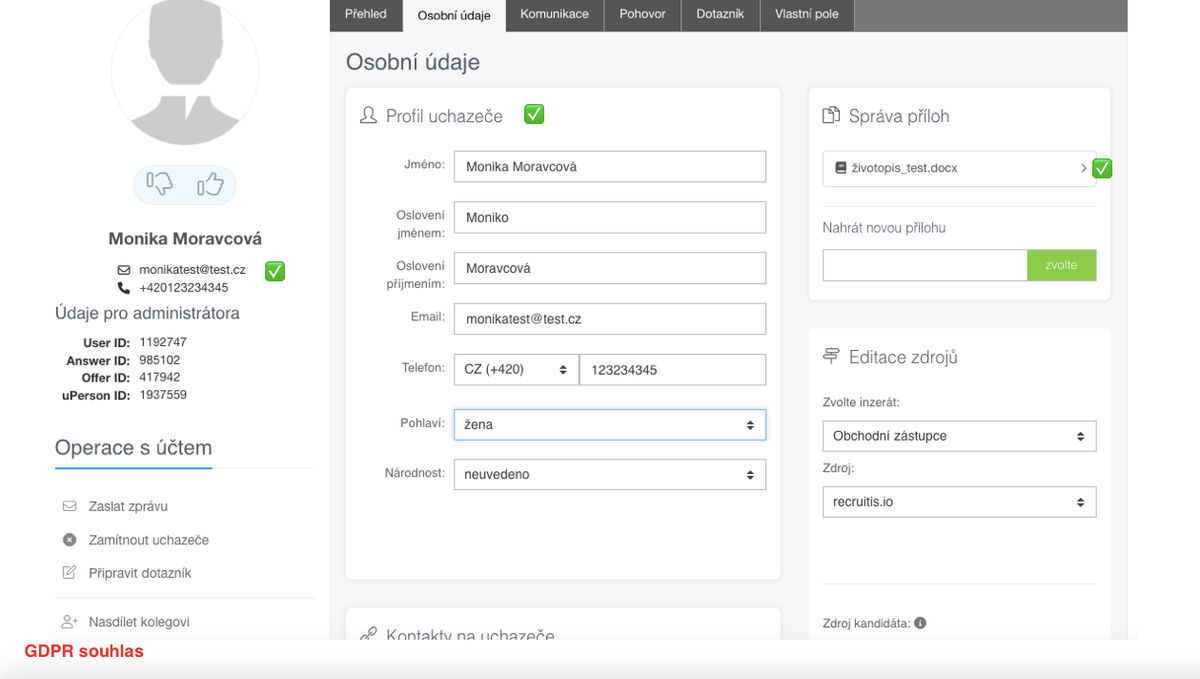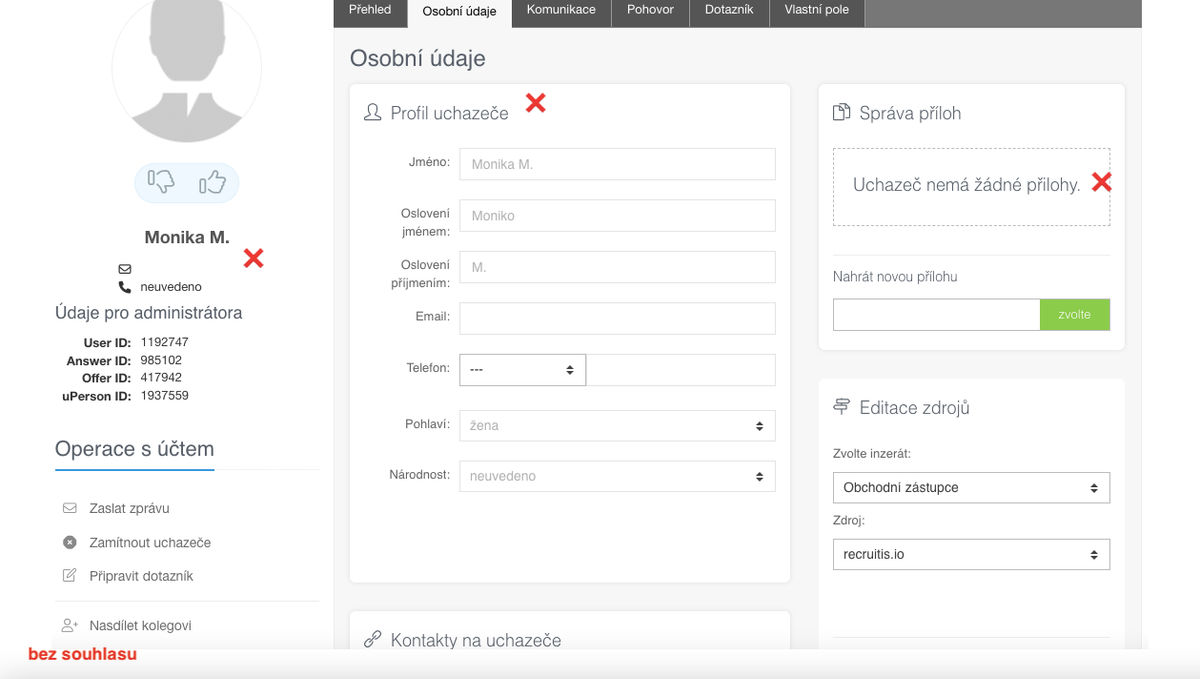 Communications with the candidate are deleted without GDPR consent.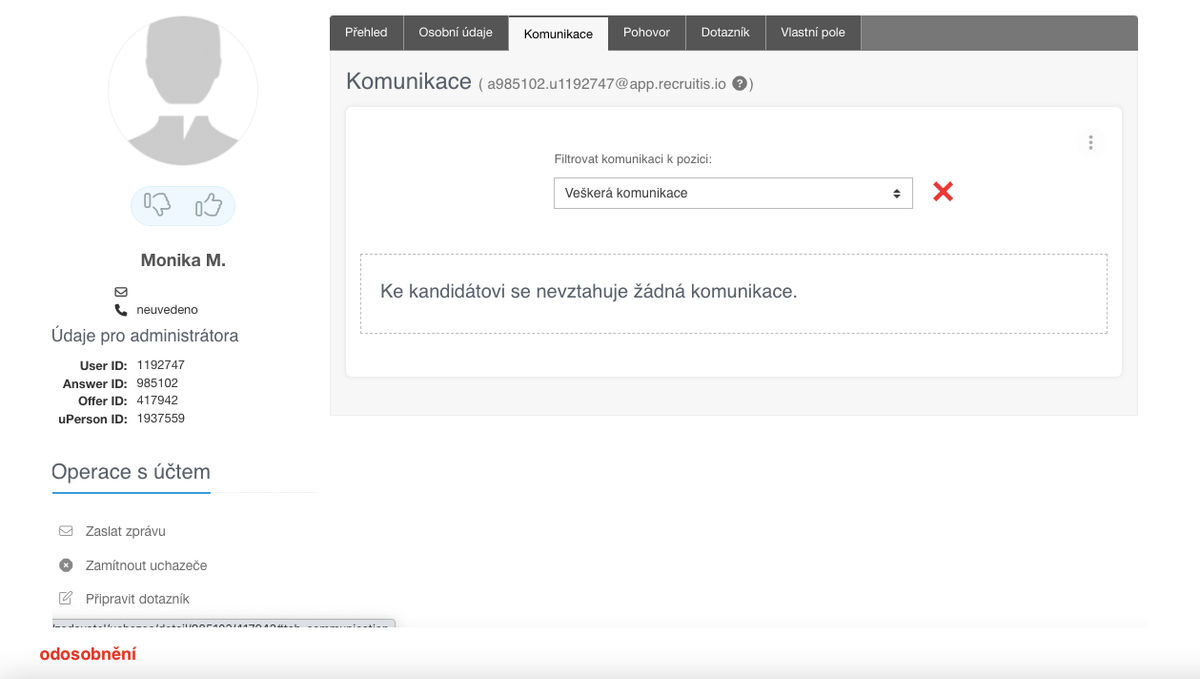 The Interview tab keeps all information complete, e.g. interview notes, evaluation criteria, salary conditions or candidate's scoring.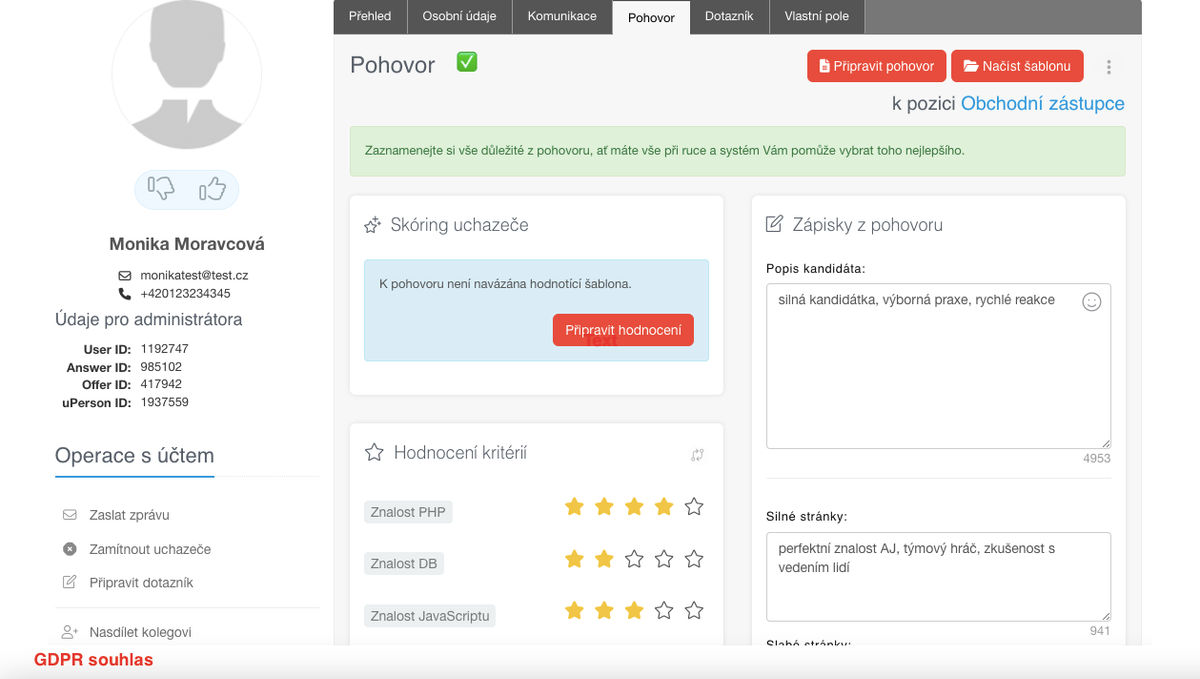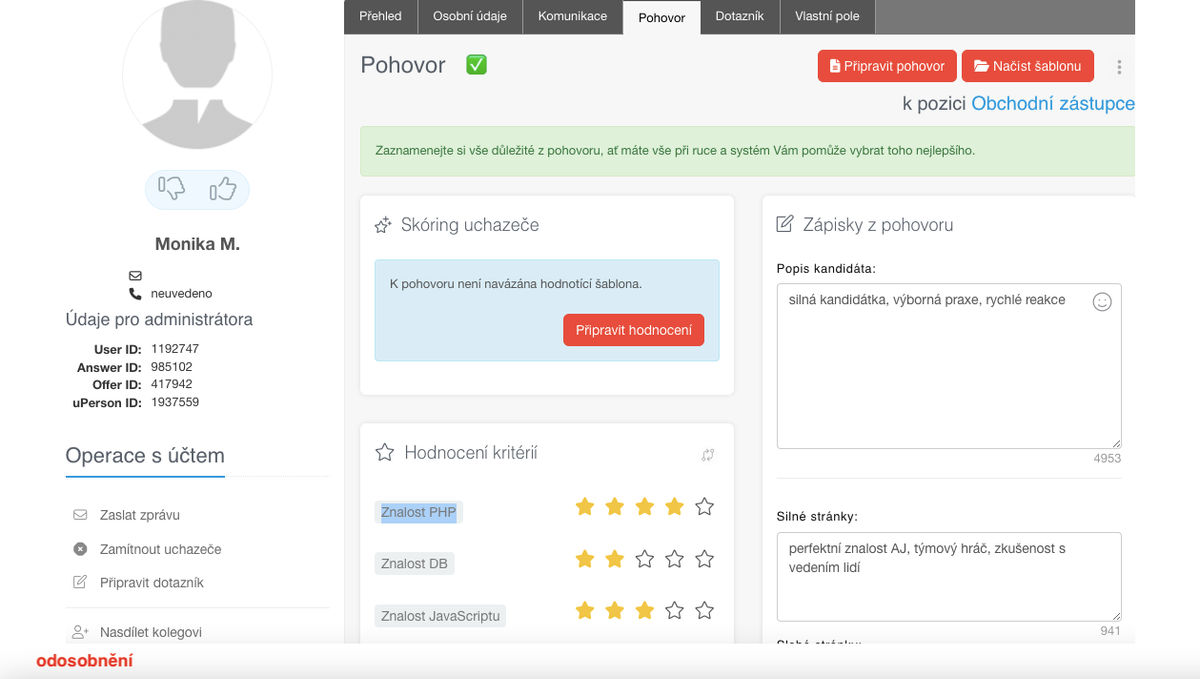 In contrast, the data on the Custom Fields page is completely deleted.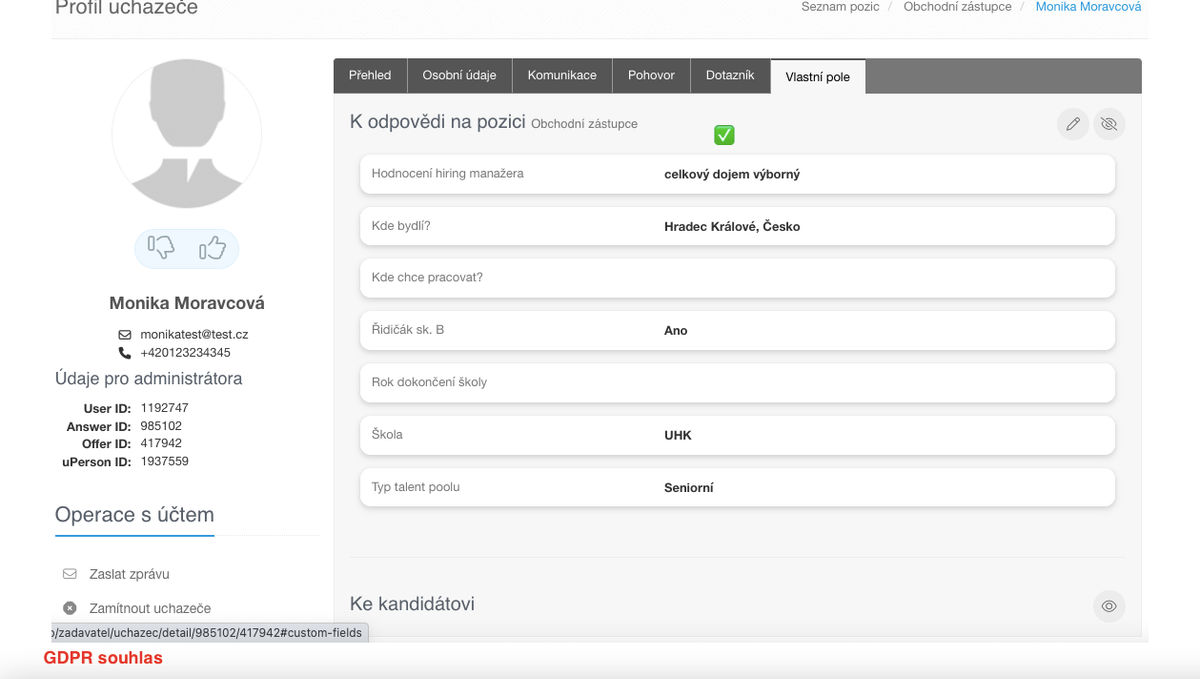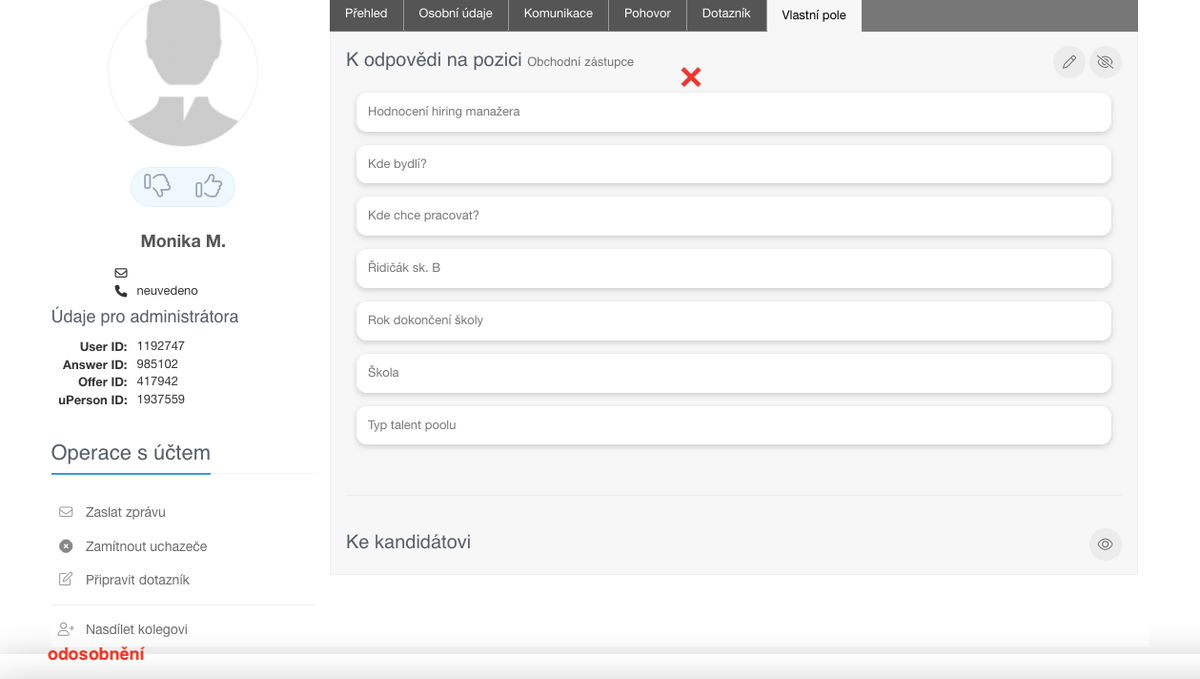 For each item, you can set it to remain after it has been downloaded.