How do I turn on auto-response?
The auto-responder is enabled within the company settings (link) using the switch shown in the image below.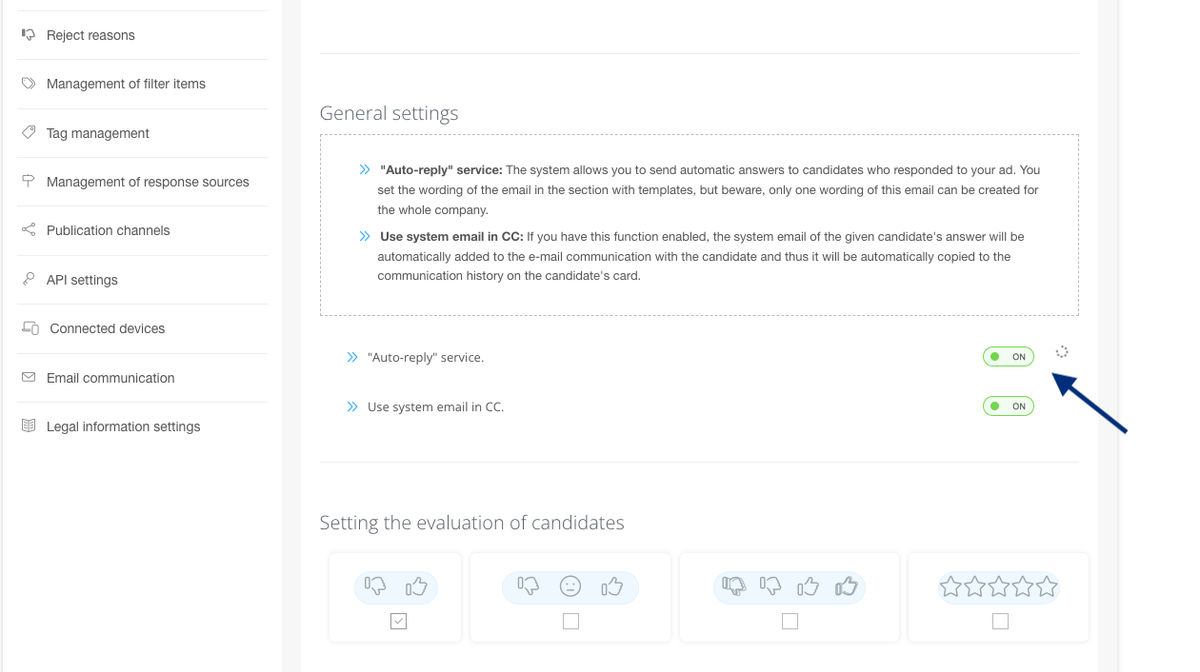 How to set up an email autoresponder template?
After you turn on the "Autoresponder" service, a new "Autoresponder on new response" cathetory will appear in your email template settings  (link) in the list of templates at the very bottom)
Several limitations apply to autoresponders, unlike other templates:
It is possible to have only one answer variant for one language of the advert (e.g. one template for Czech adverts and one template for Slovak adverts - the language is selected according to the value of the "Advert language" field set for the specific position)
Not all variables can be used, but only a limited set (not all variables are known when the response is created)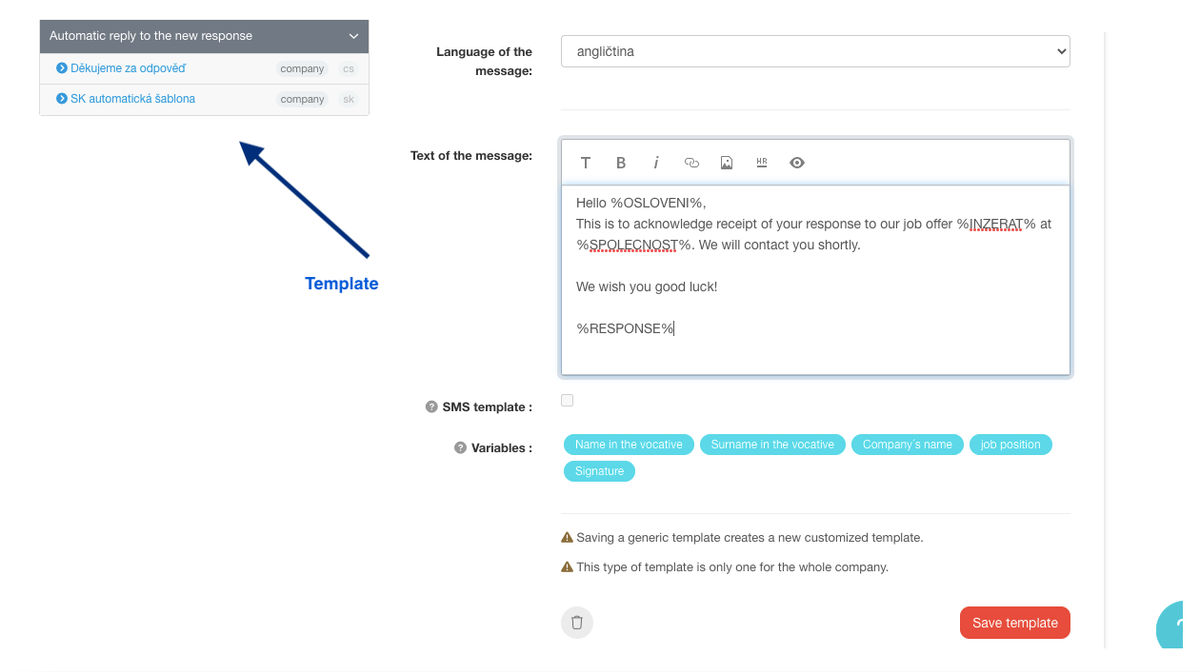 Is there an automatic reply to all new applicants?
An automated response is only sent when the candidate's response has been entered through a channel directly and automatically connected to the Recruitis ATS. These channels include:
Job portals

Using response forms (e.g. Profession), API calls from the portal (e.g. JenWork) or external synchronisation (e.g. Teamio)

Linked career pages

Response inserted via API, iFrame or embedded response form
Thus, an auto-response is not sent if the applicant was "manually" entered by the recruiter. Such channels include:
Functionality to manually insert a candidate directly for a specific job in ATS Recruitis
Plug-in for Google Chrome

When embedding from LinkedIn, Teamia and other supported platforms

Agency portal
💡 If a recruiter enters a candidate using the reply form, an automatic reply will be created and sent to the candidate.