Candidate notes are used to quickly record information about a candidate. Alerts can be set for the notes so that we don't forget to call or email the candidate, remind them about the job offer, etc.
Alerts can be divided into two groups:
1) Note notification settings
notifications to the "doorbell"
adding a note to Google Calendar
2) Bulk labelling
- ideal helper in situations where we need to mark candidates to be called or not called, etc. - or marking the status of a candidate outside the recruitment process
Setting alerts for a note
Each note we enter for an applicant can be accompanied by a label for quick reference (e.g. contact, send message, reason for rejection, etc.) and a warning. We can set the alert to a specific date and time. The alerts will be displayed in the "bell" and in the calendar.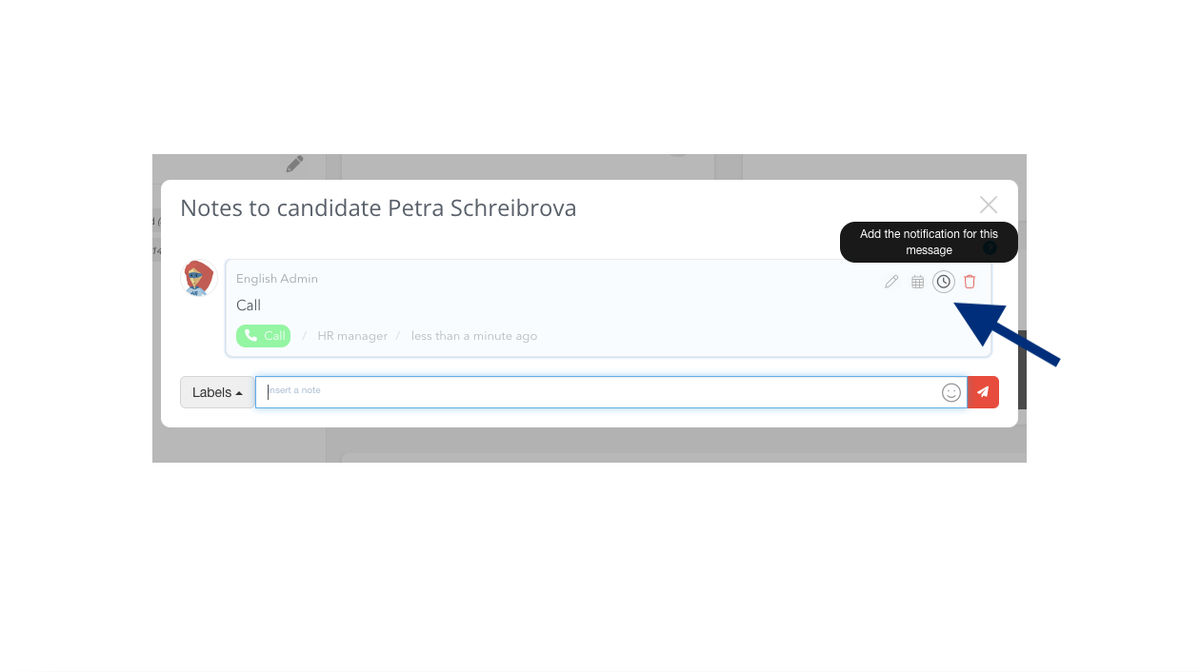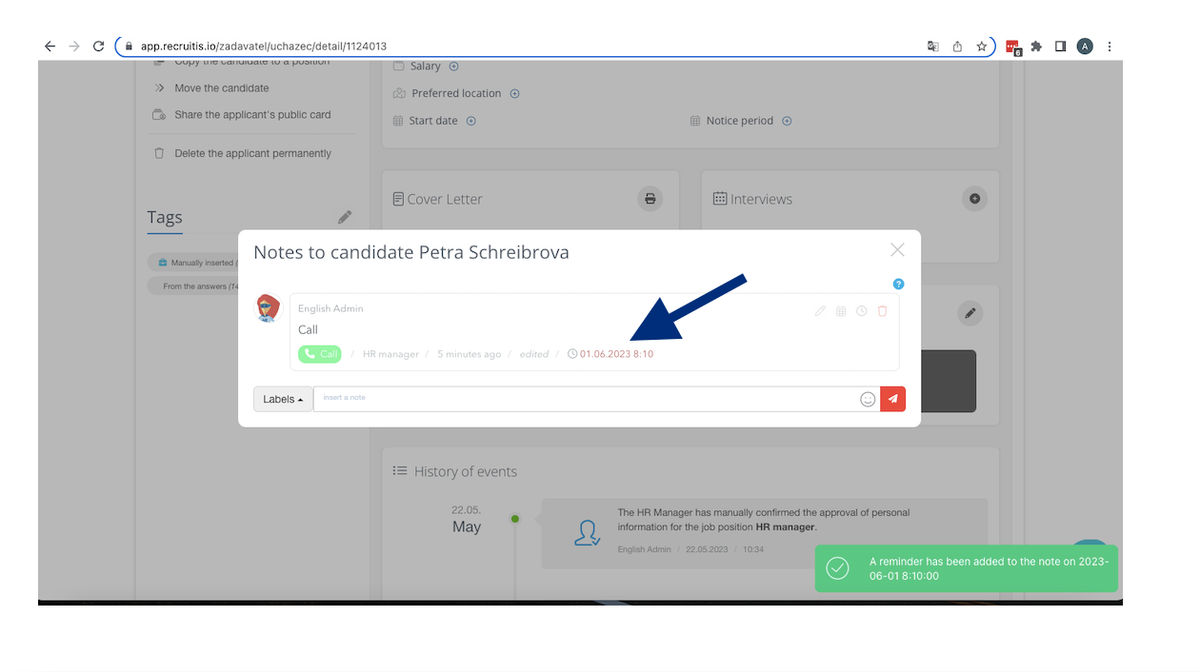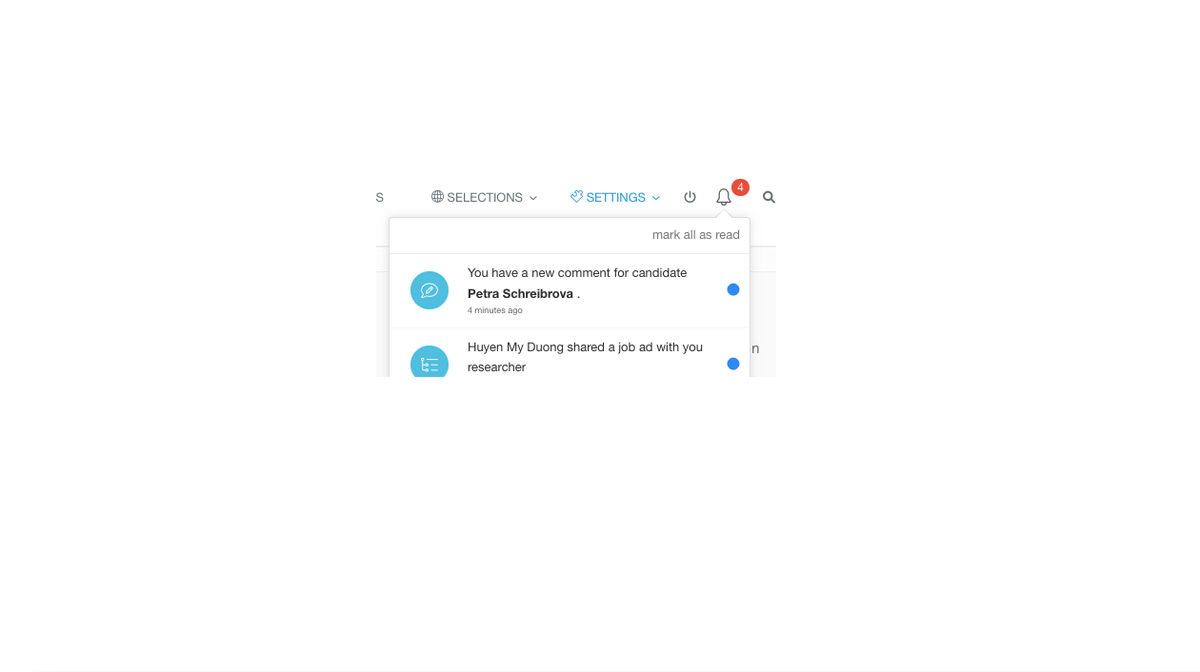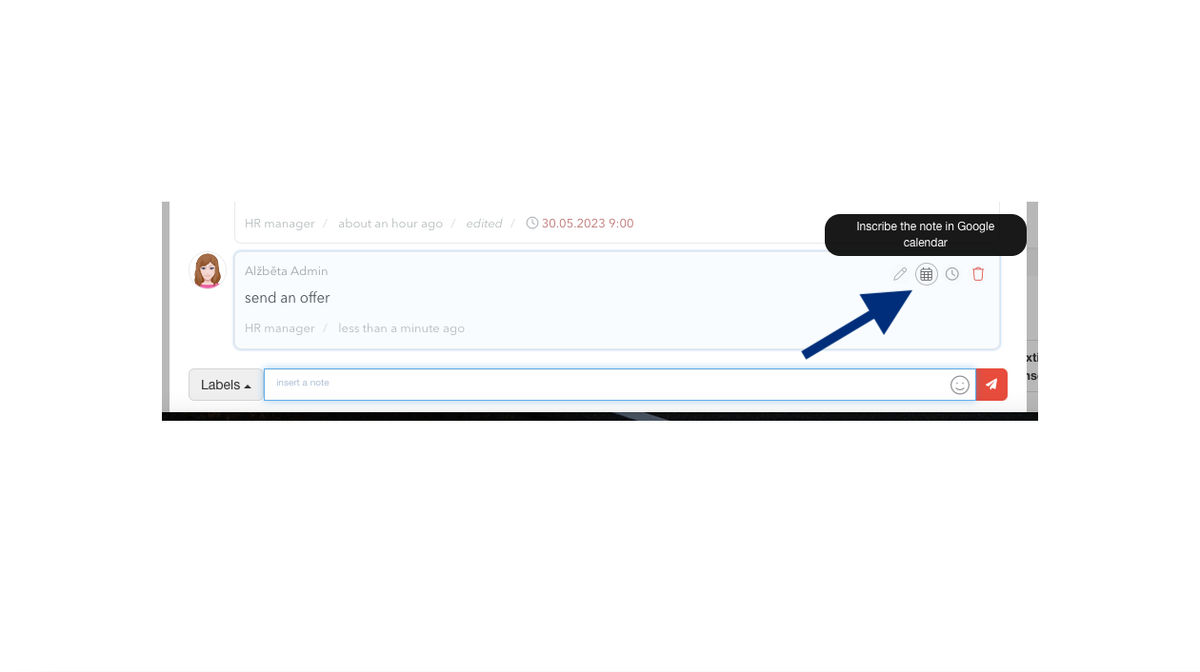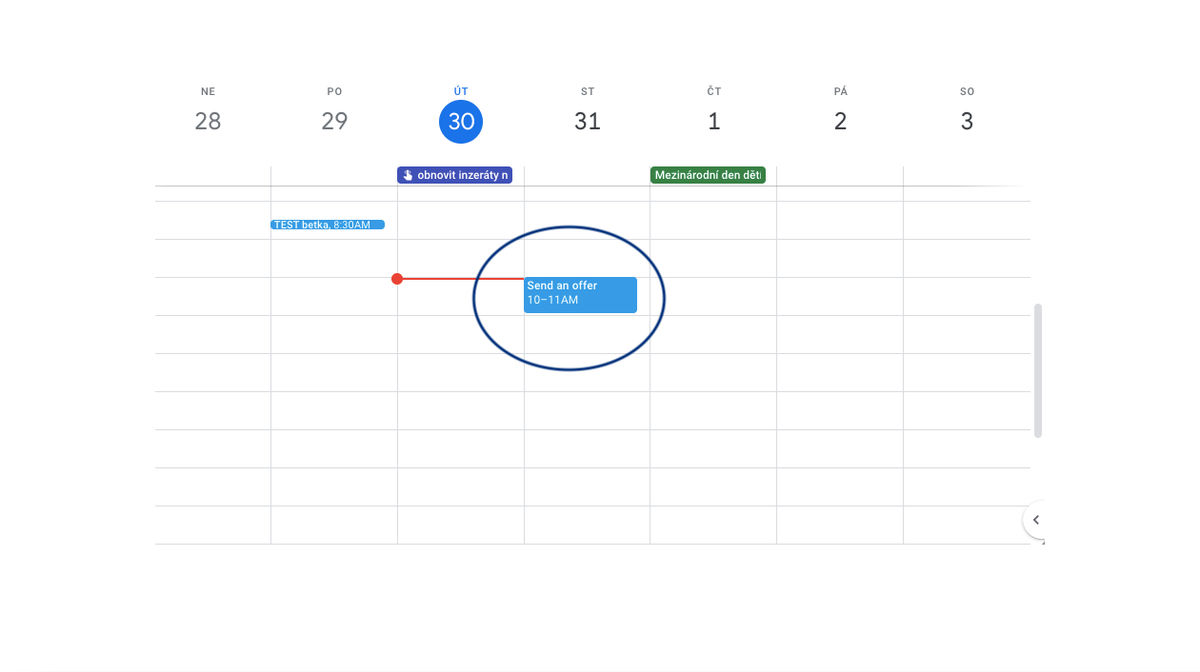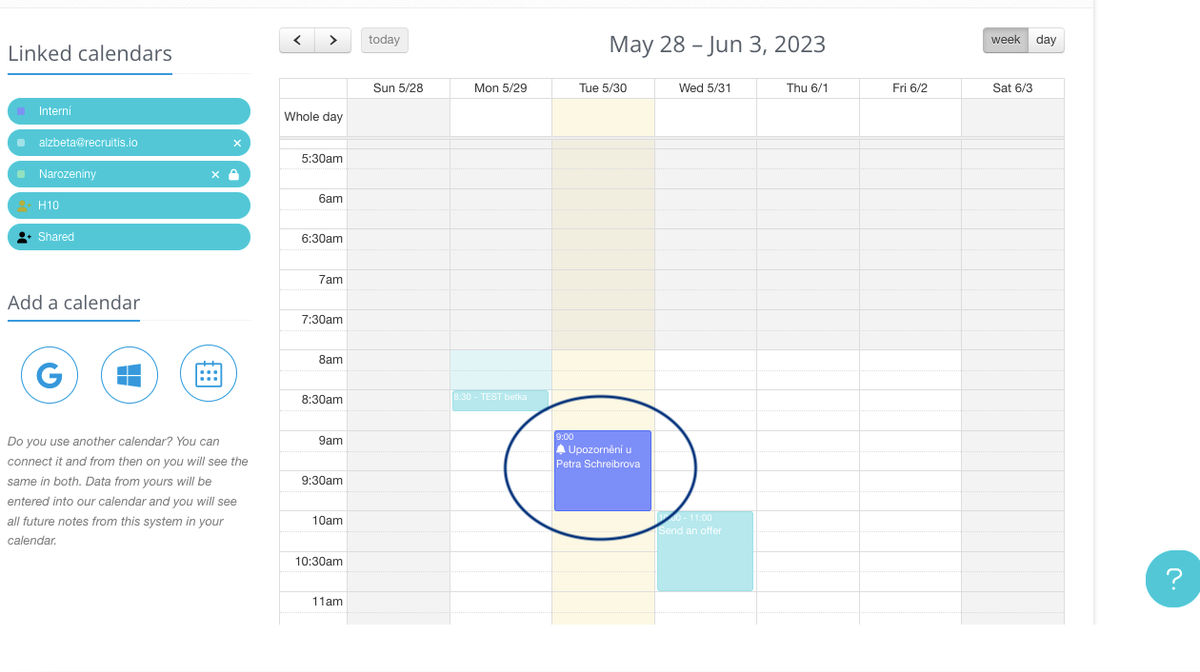 Bulk labelling
Bulk labelling can also be used to "alert" candidates. It's not about being reminded of a candidate at a specific time, as in the case of the notes described above, but it's about being able to use the labels to mark or unmark a group of candidates with whom I have an action planned - a phone call, an email, etc., where no specific time matters. Typically, if I'm working on my talent pool on a regular and systematic basis and want to maintain relationships with potential candidates.
More about bulk labelling can be found in a separate chapter of the documentation here.