Default situation - you have confirmed the meeting
The starting point for this interpretation is when you let the candidate choose a date for the meeting and he chose and confirmed it. Since planning itself in this way can be too "technical" for most of us, there would certainly be a lot of uncertainty in a situation where a date needs to be changed or canceled altogether - what and how will it be shown to whom? What and how is written into the calendar? etc.
In the description below, you will find the procedure of how to change or cancel the date of the meeting, as well as what each party will see, so that you can make these changes yourself with peace of mind, or advise the candidate.
If we let the candidate choose the date of the meeting using the calendar, and he chooses the date, he and at the same time you will receive a confirmation e-mail with a specific choice of date.
In the image below we see both examples. First, the confirmation that came to the candidate, and the confirmation that came to the manager.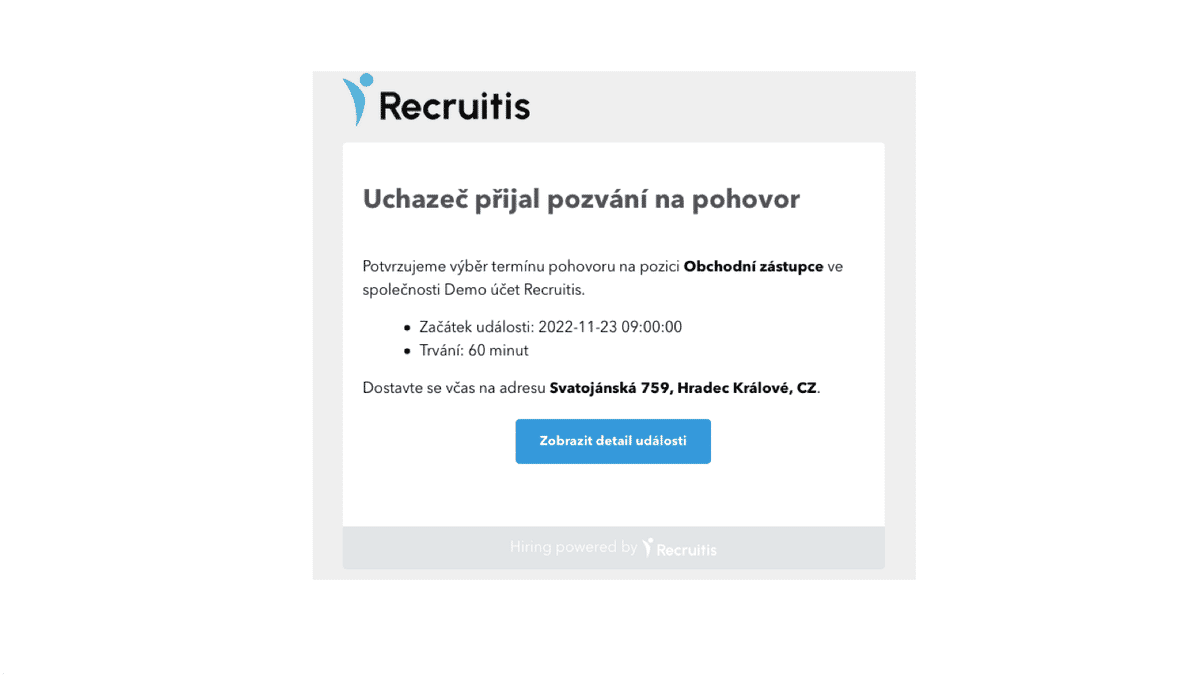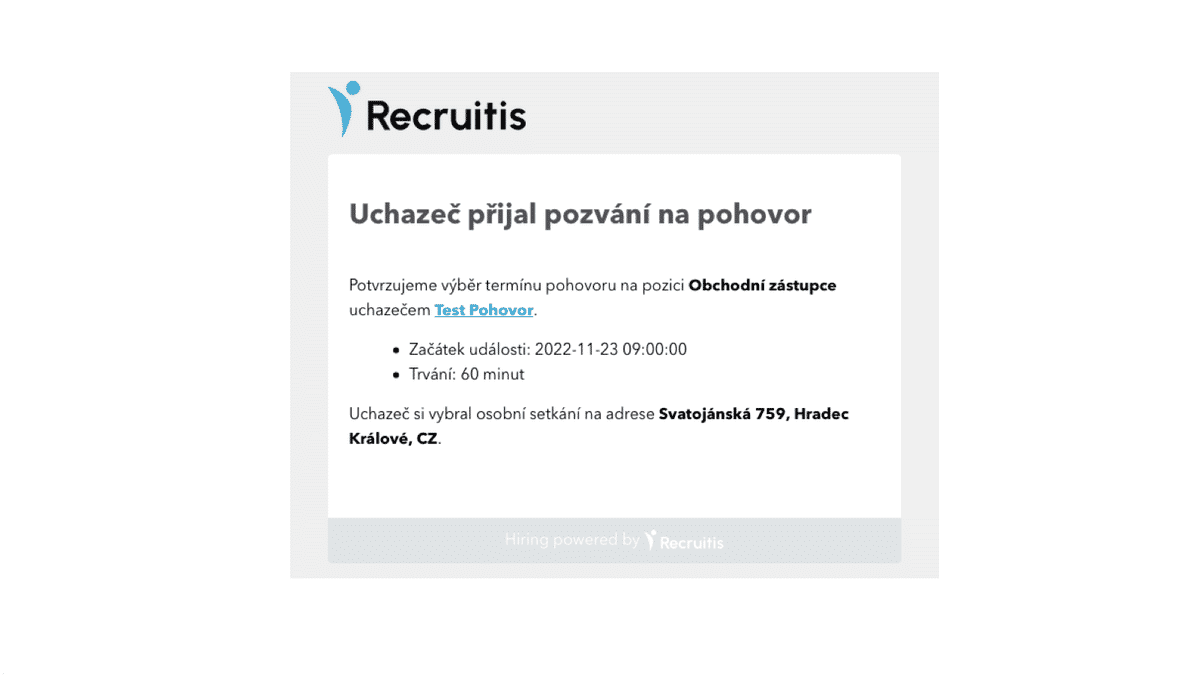 1. The meeting needs to be canceled by the candidate
For each of us, a situation may arise when we need to cancel the date of the interview, or possibly change the selected date, e.g. for health or organizational reasons.
The easiest way to cancel the interview is to click through from the confirmation email (the email that the candidate received after selecting the date) using the Show event detail button, as we can see in the image below.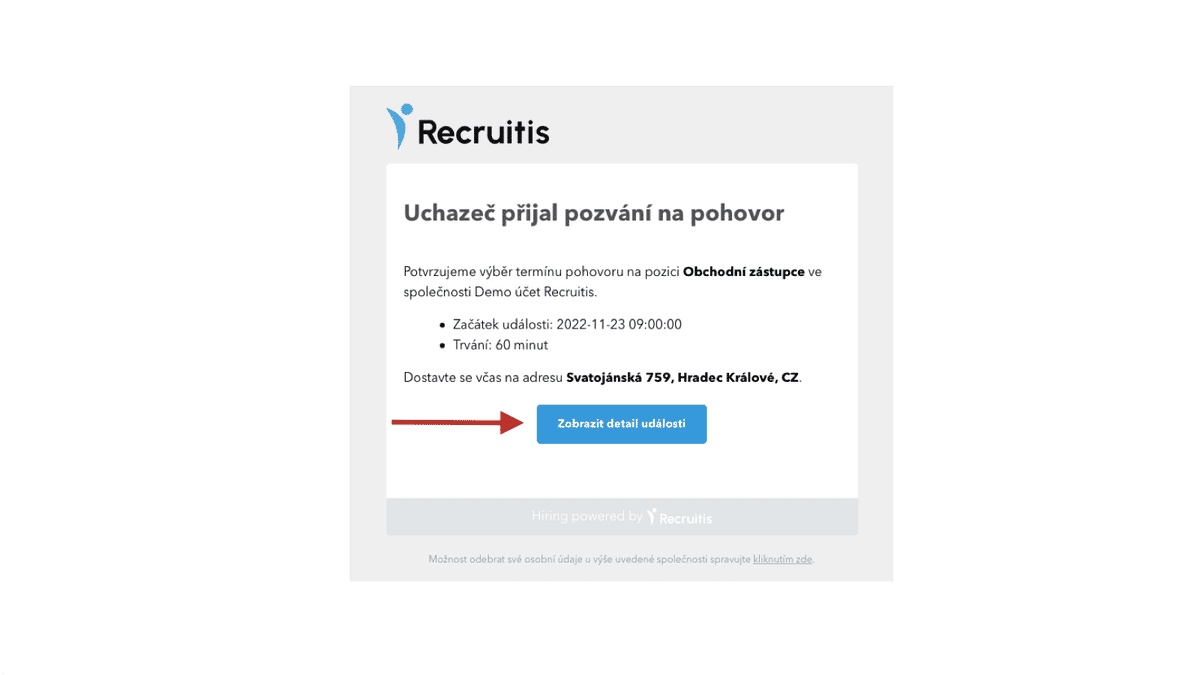 Here we can change the date.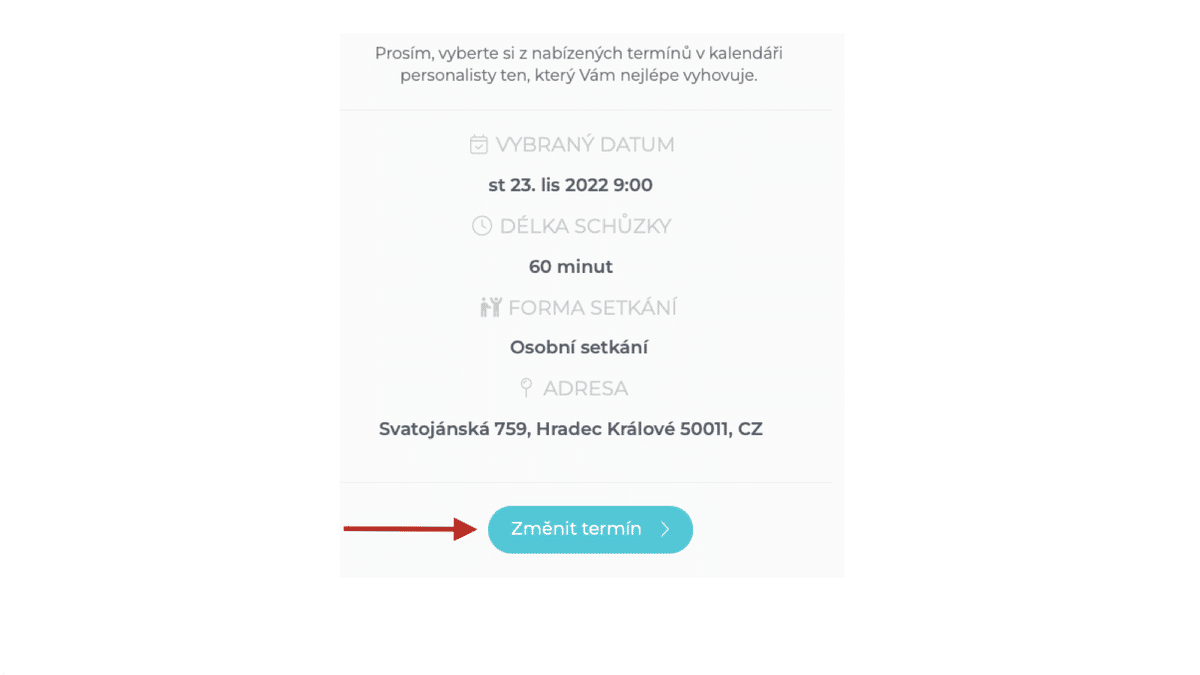 It is a good idea to mention the reason for changing or canceling the interview date.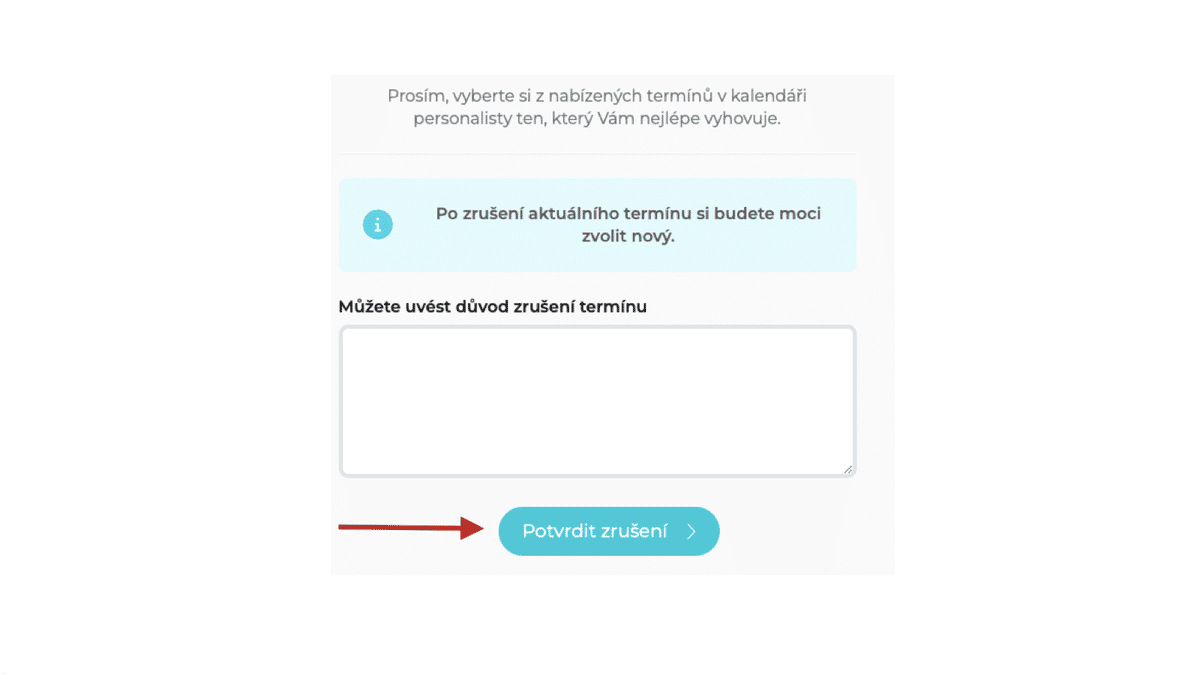 When the candidate cancels the appointment, the recruiter receives a notification by e-mail. At the same time, the scheduled event in the calendar will be cancelled.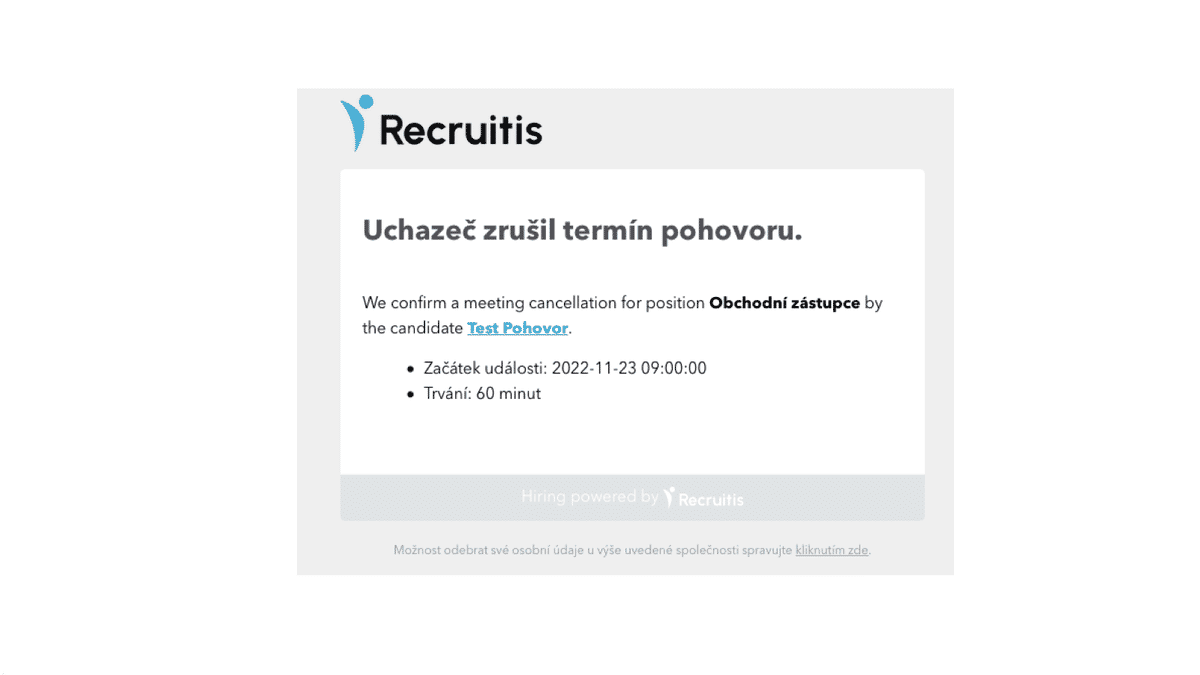 An e-mail is automatically sent to the candidate with the option of choosing a new date.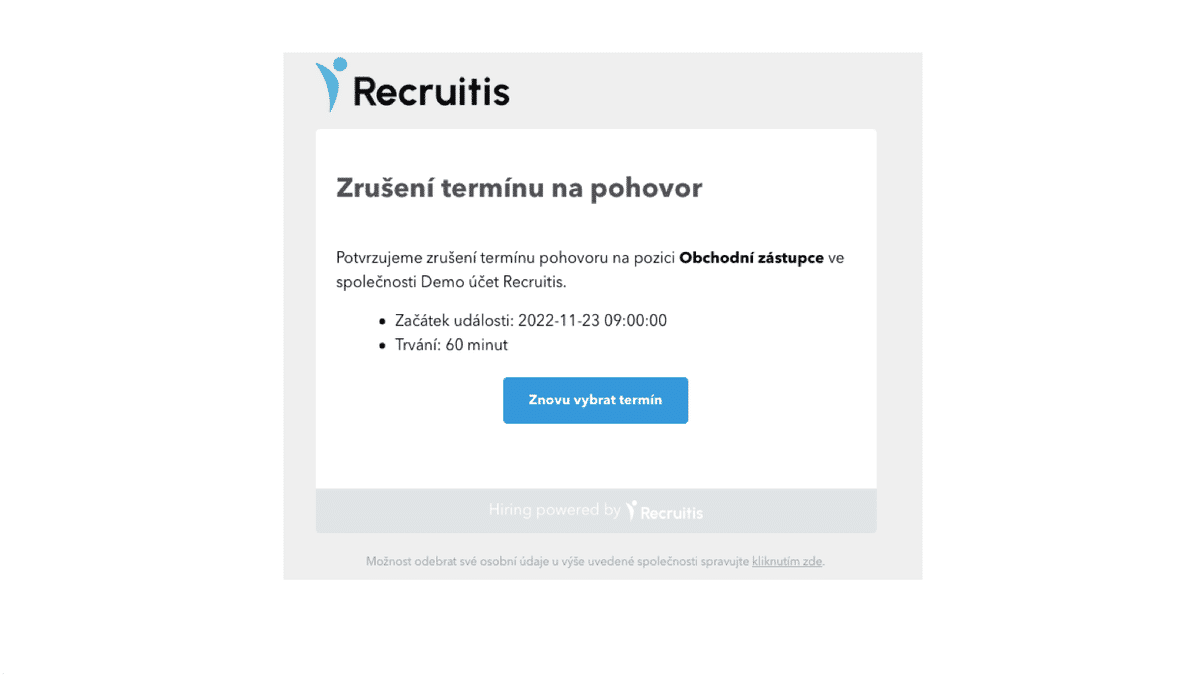 2. The recruiter needs to cancel the meeting
In the images below we see a scenario of a canceled interview by a recruiter.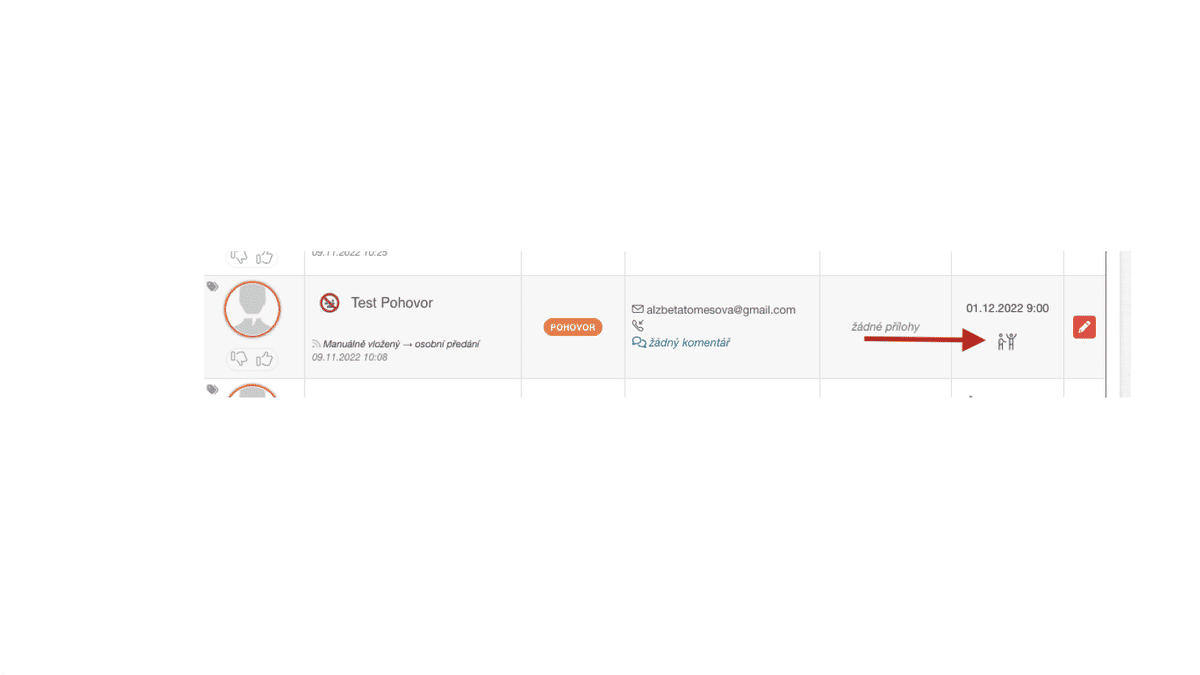 The appointment link will redirect us to cancel the appointment. With this step, an email is automatically sent to the candidate with the option to select a new date.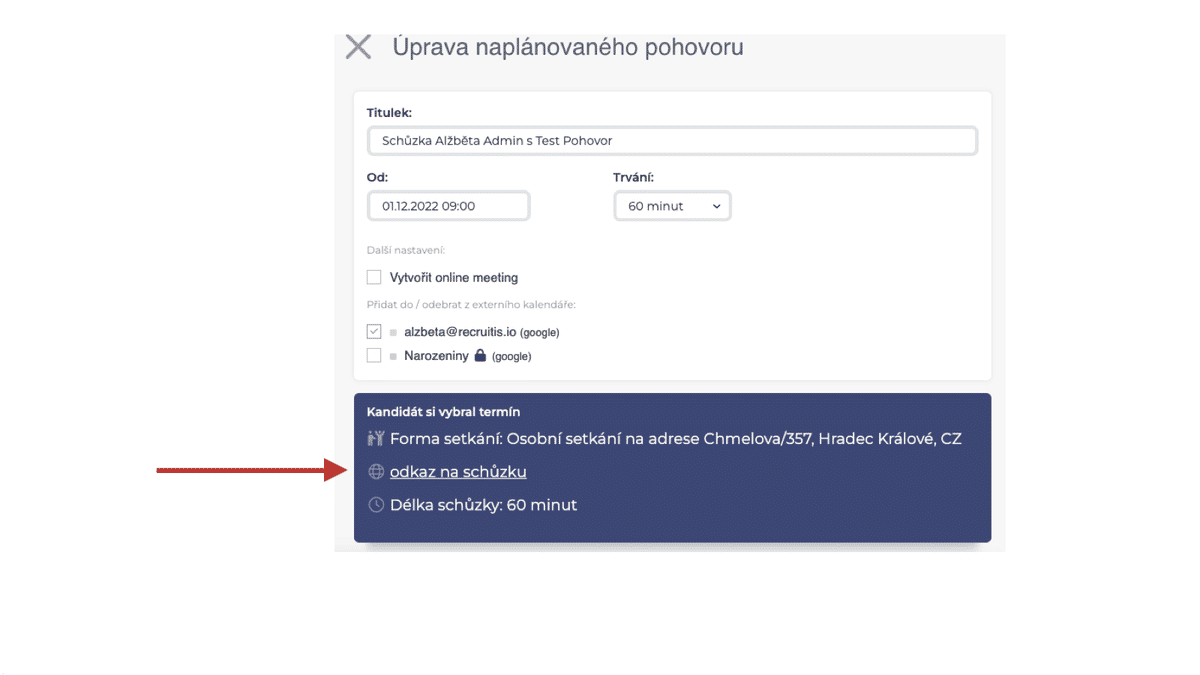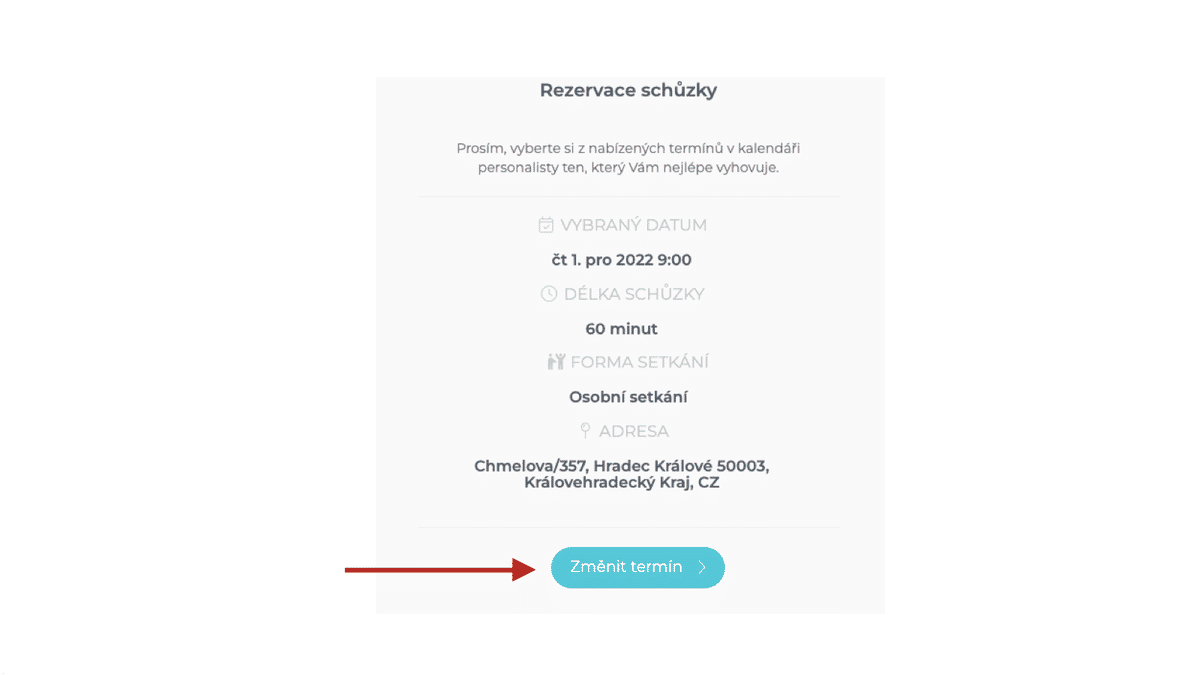 An e-mail is sent to the candidate with information about the cancellation of the interview date, but at the same time he is invited to choose a new date.