When transferring positions from ATS Recruitis to the JenJobs portal, there may be a problem with the transfer of sites. This is because the JenJobs portal location codebook is not identical to the ATS Recruitis location codebook. It may happen that a job advert with a locality is published with the wrong district, even if it was issued with the correct city. In order to avoid such a problem, you need to set the exact value from the JenJobs portal's locality dialer in the branch settings in the "Addresses and branches" section. This will ensure that the address is always transferred to the JenWork portal correctly.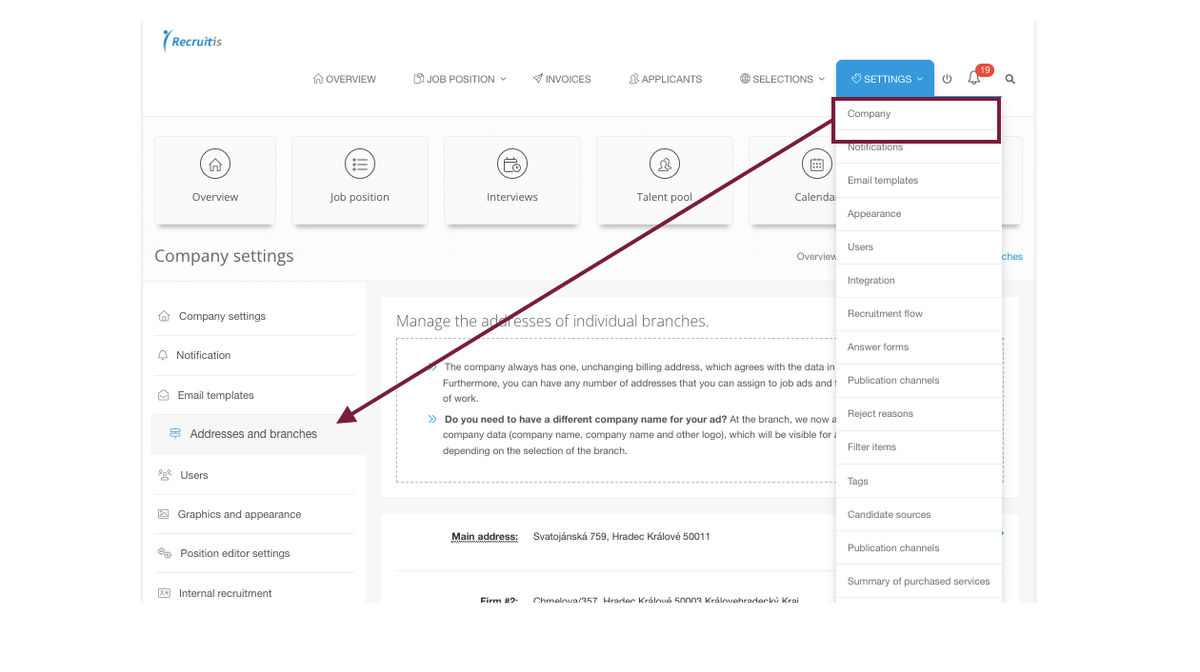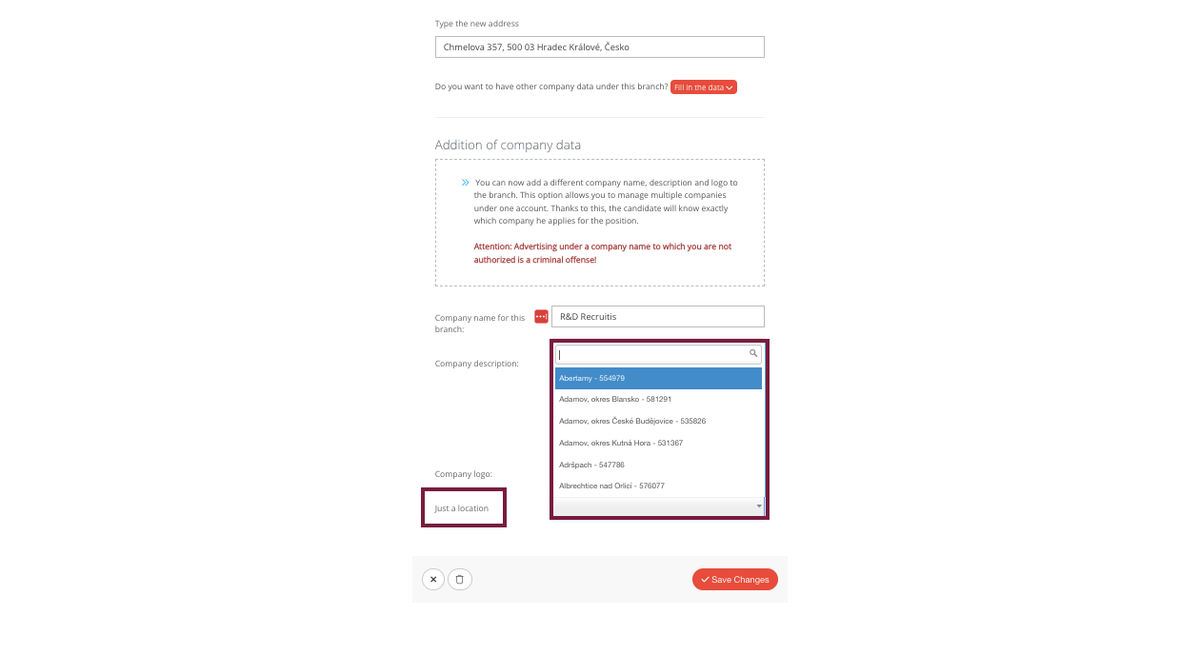 For an existing branch with the details filled in (or "company"), just click on the pencil icon, a window will pop up where you select the JenPrint portal location and save the change.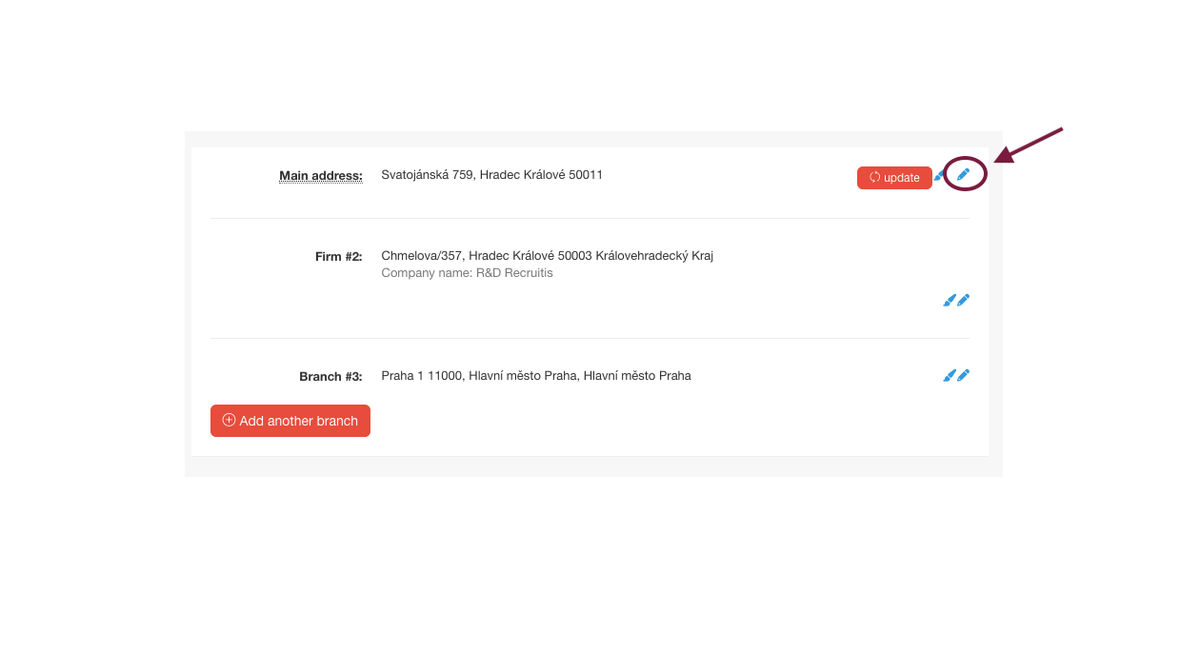 For a branch with no details filled in (i.e. not "company" but "branch"), you need to click on the "Fill in details" button and the card will be expanded as in the picture above. You fill in the necessary details and also select the JenJobs portal location and save your changes.