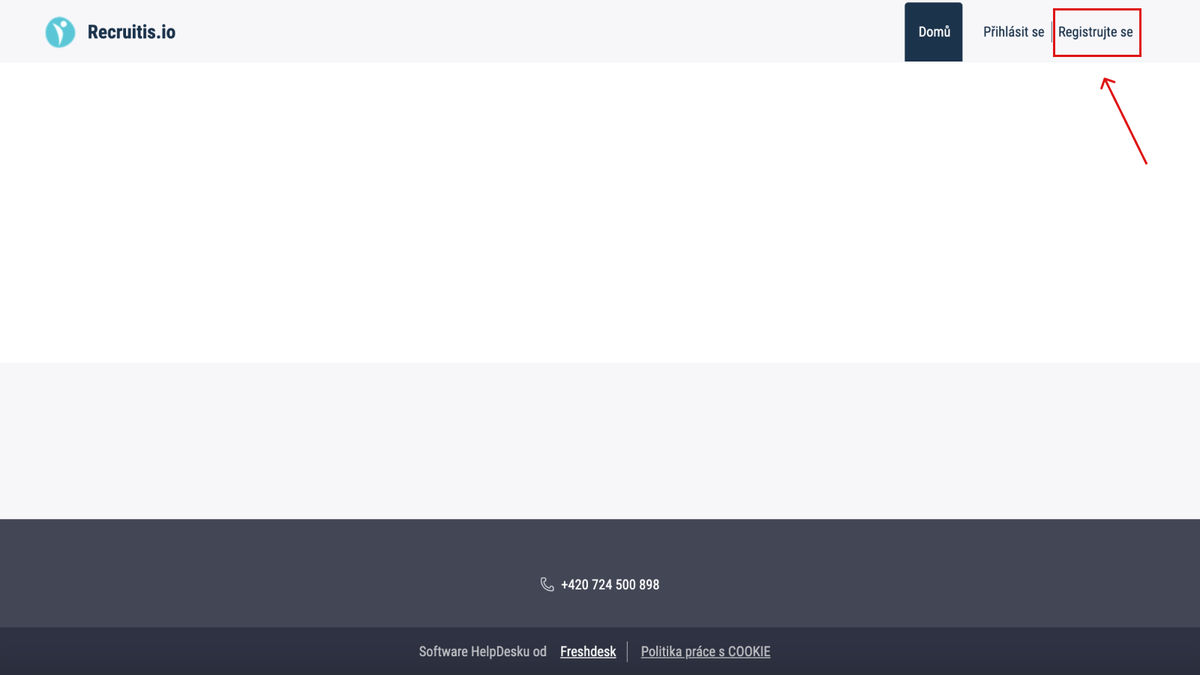 Initial registration and login
First of all, it needs to be said that all functions of the portal are available only after creating a user account and logging in. On the main page, click on the "Register" option and proceed by entering your full name, email and unchecking spam protection (see screenshot below).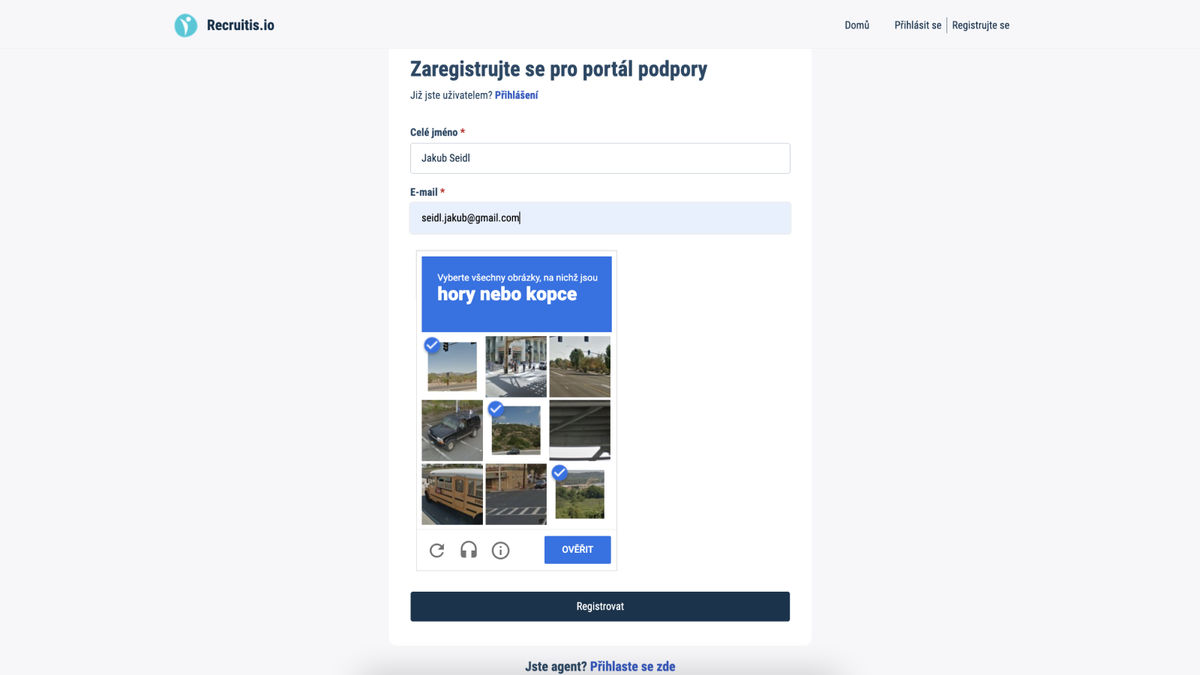 After submitting the form, you will receive an activation link on the e-mail you entered (see screenshot below), which you just need to click on and create a password. The system will then log you in automatically. If you didn't receive the email with the activation link, check your spam folder, you might find it there. Of course, this is not spam.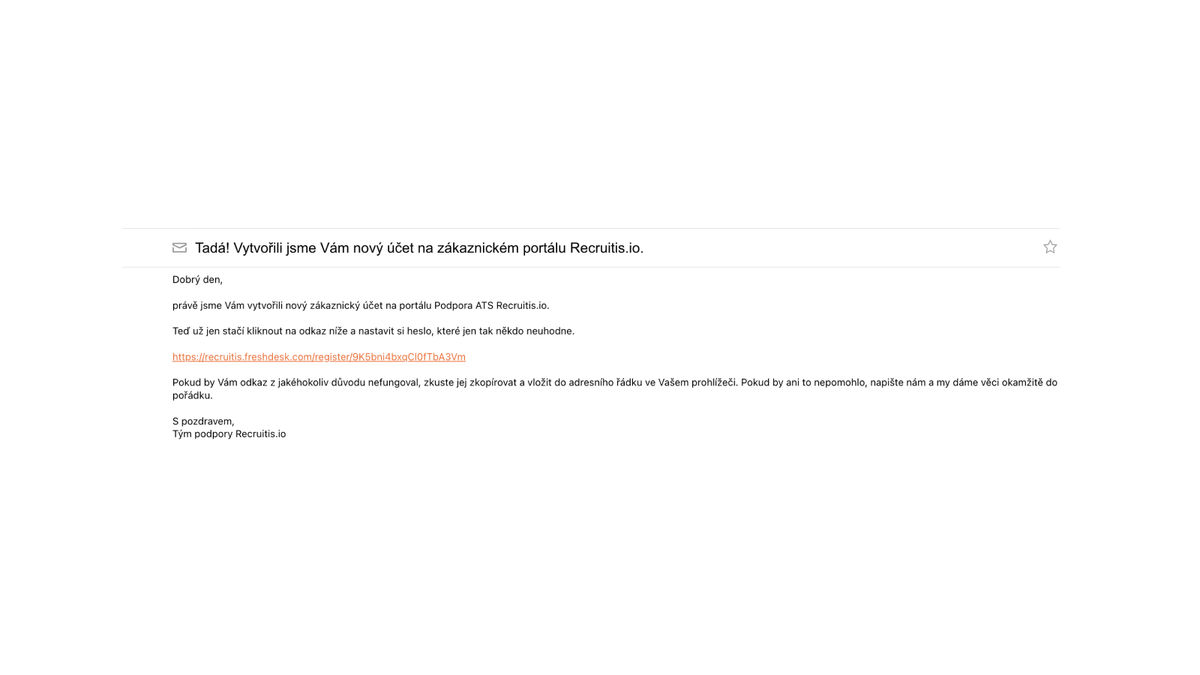 Alternatively, you can use other login methods, such as Google. Whichever option you choose, we always recommend creating an account using your work email to simplify communication.
After logging in, you should see the following screen (the so-called dashboard) in front of you, and at that moment you can proceed to the next step - creating a ticket.
More information and instructions can be found at these links:
Basic info regarding the customer support portal
Creating and managing tickets